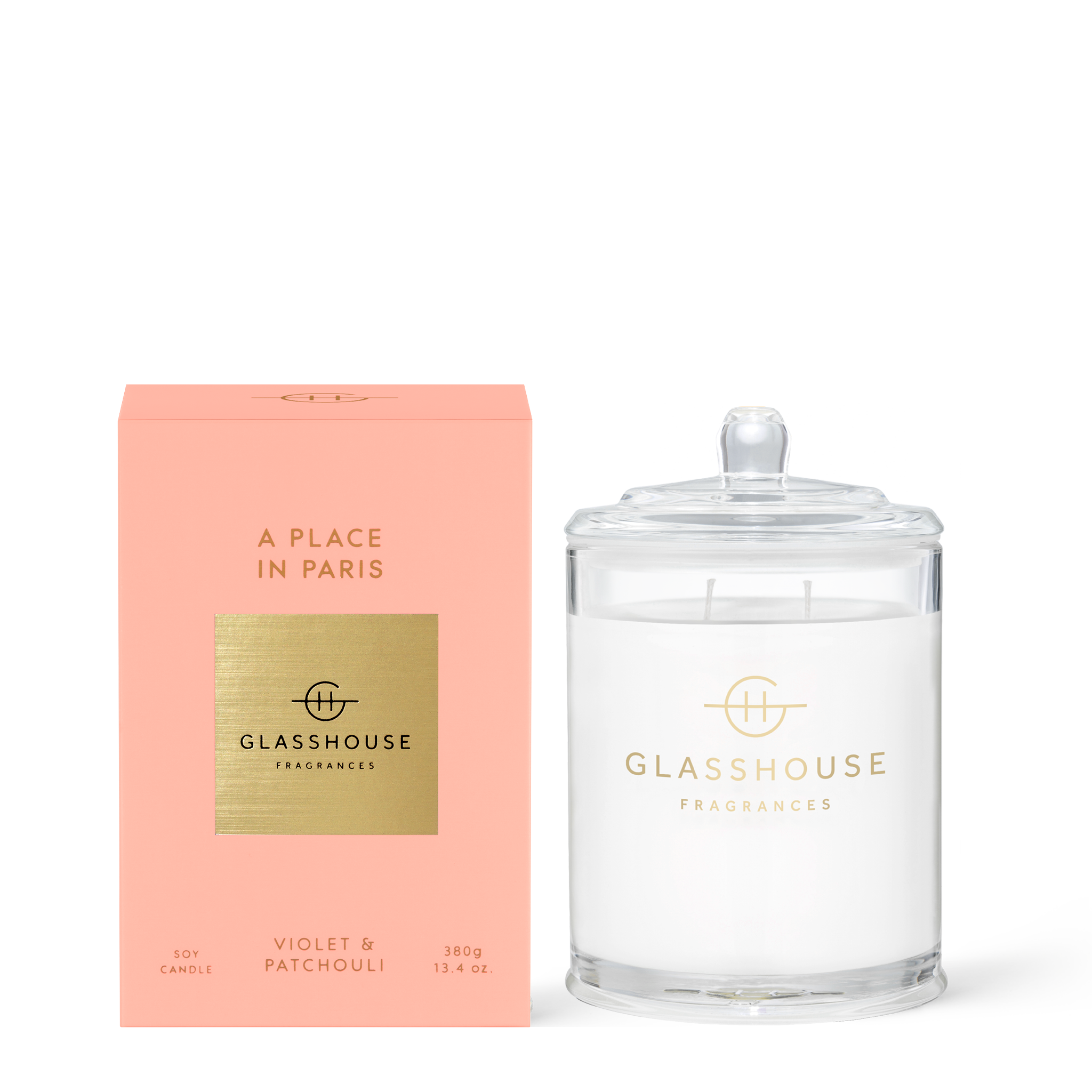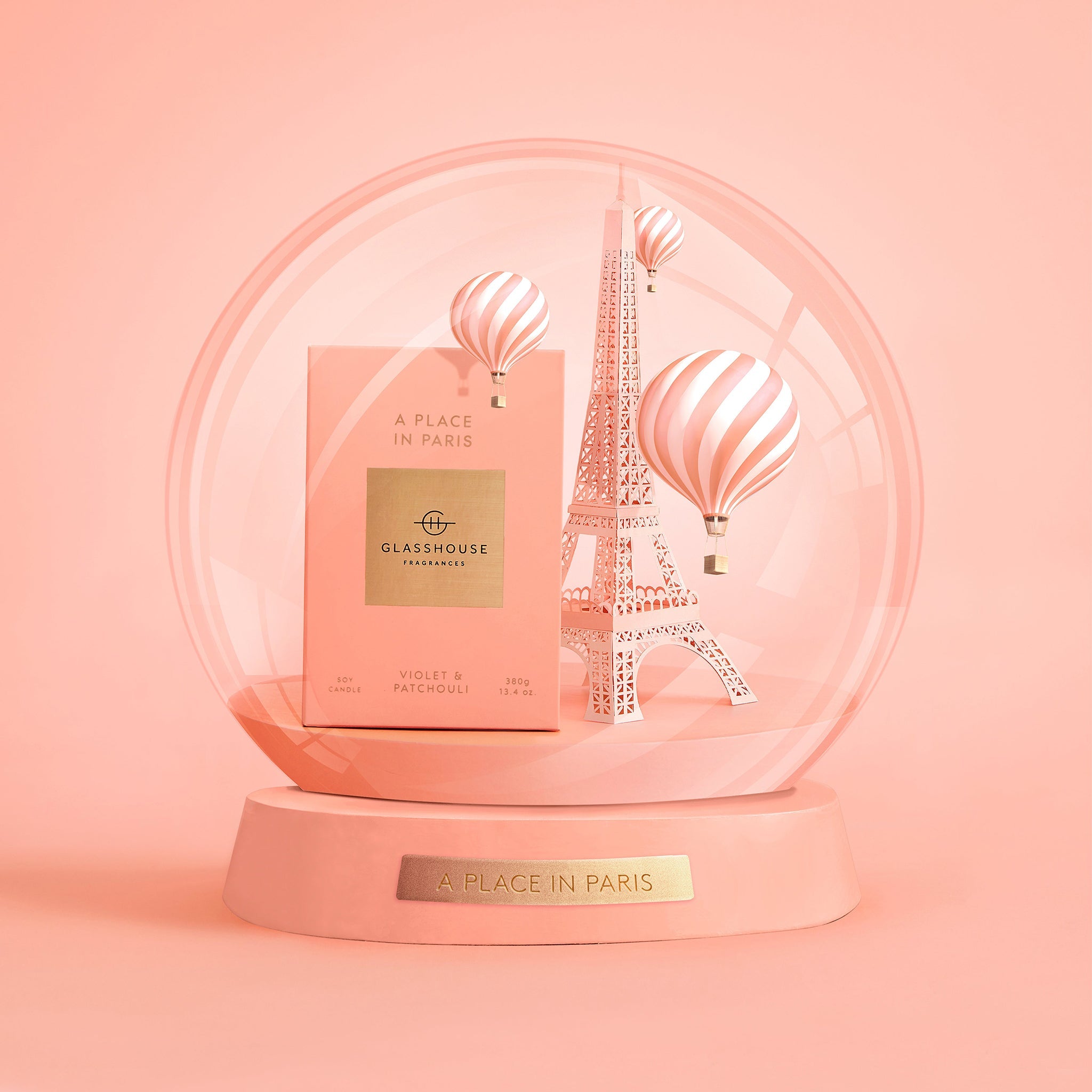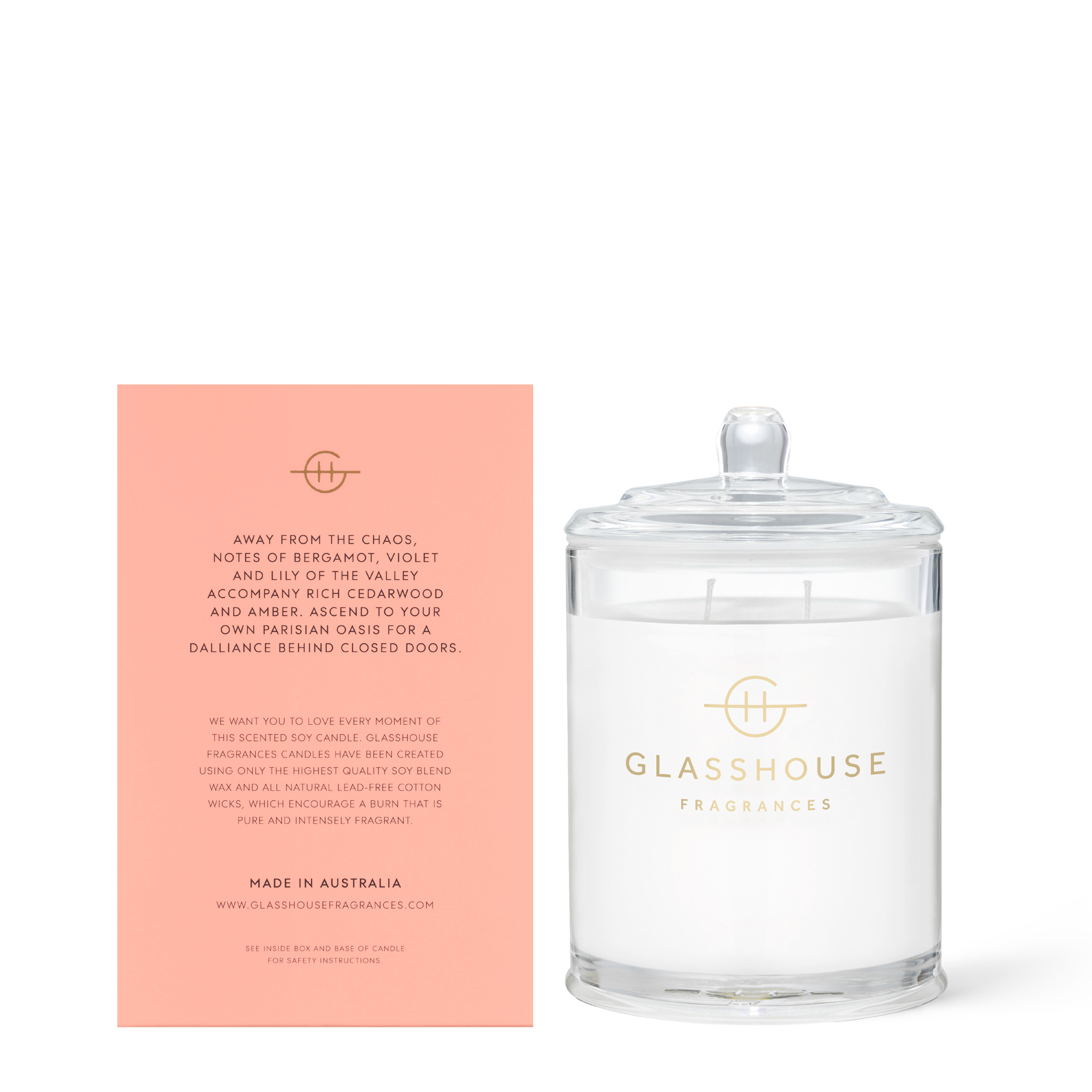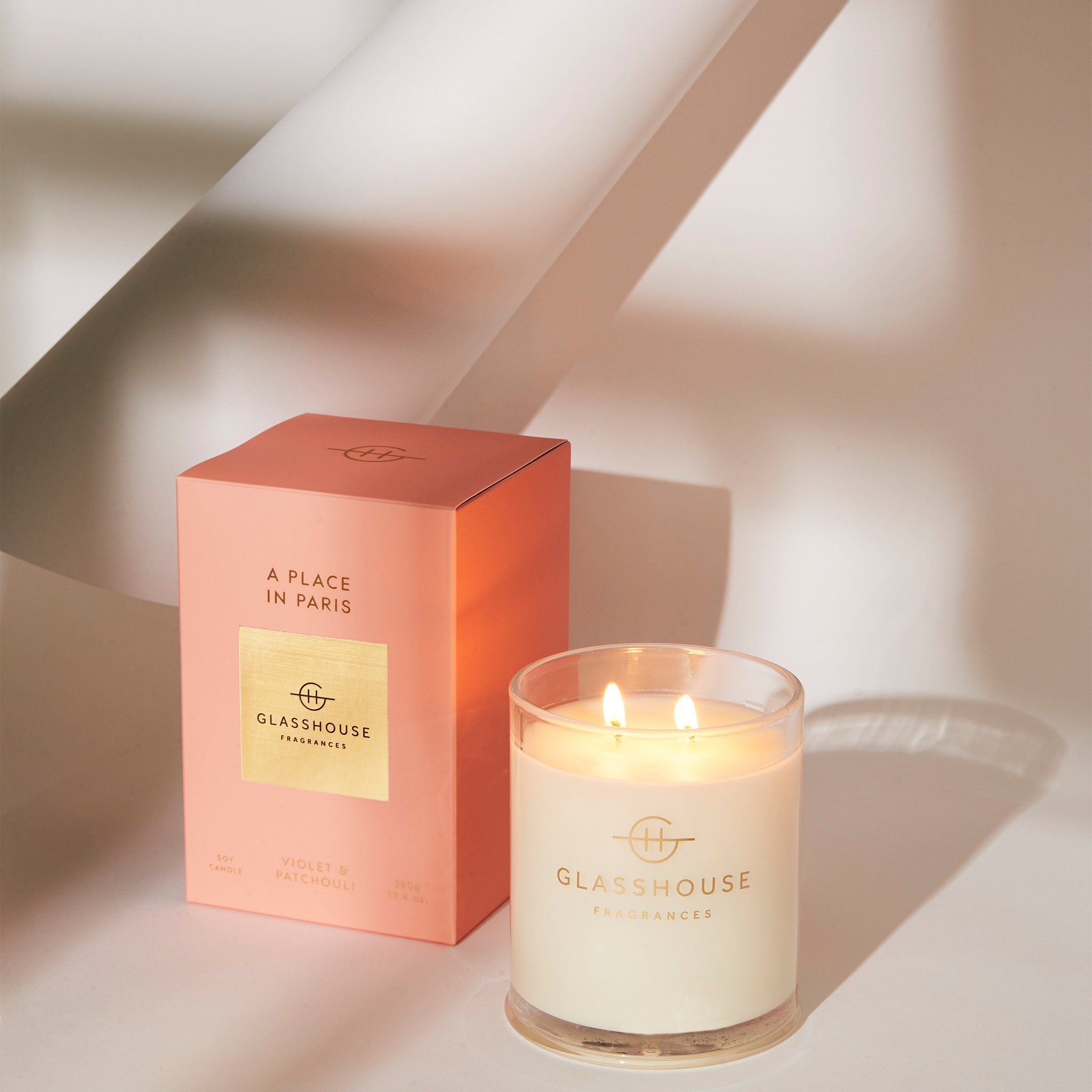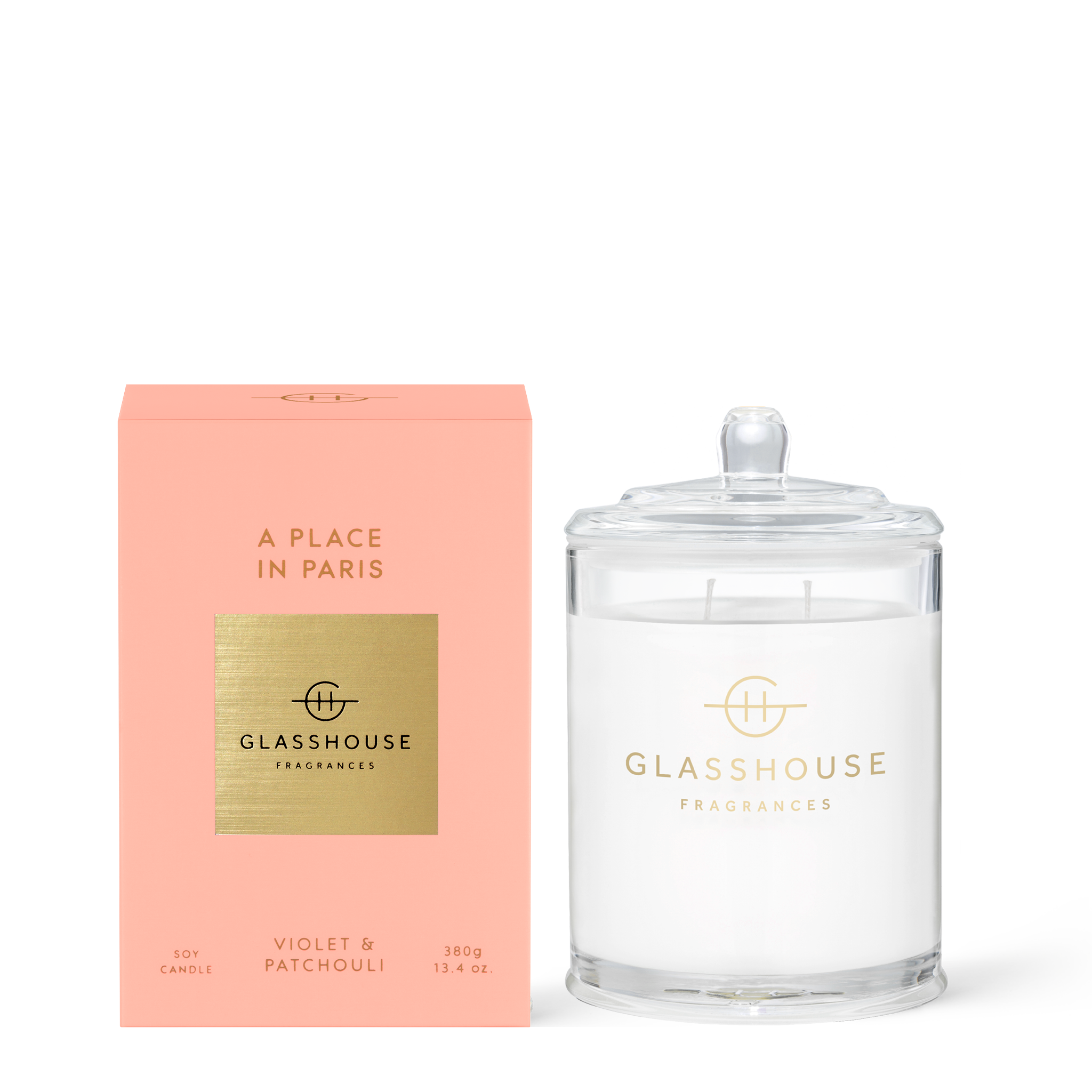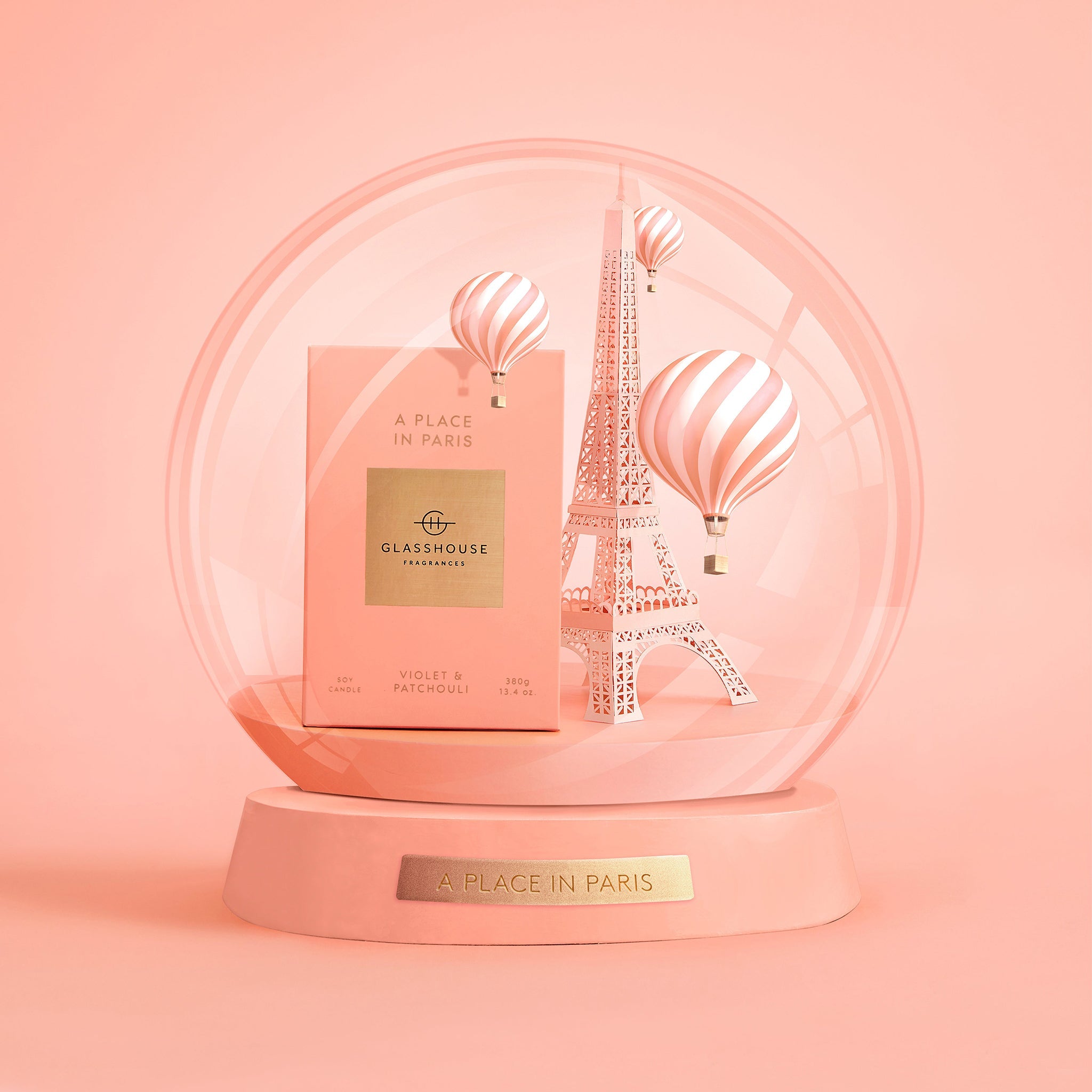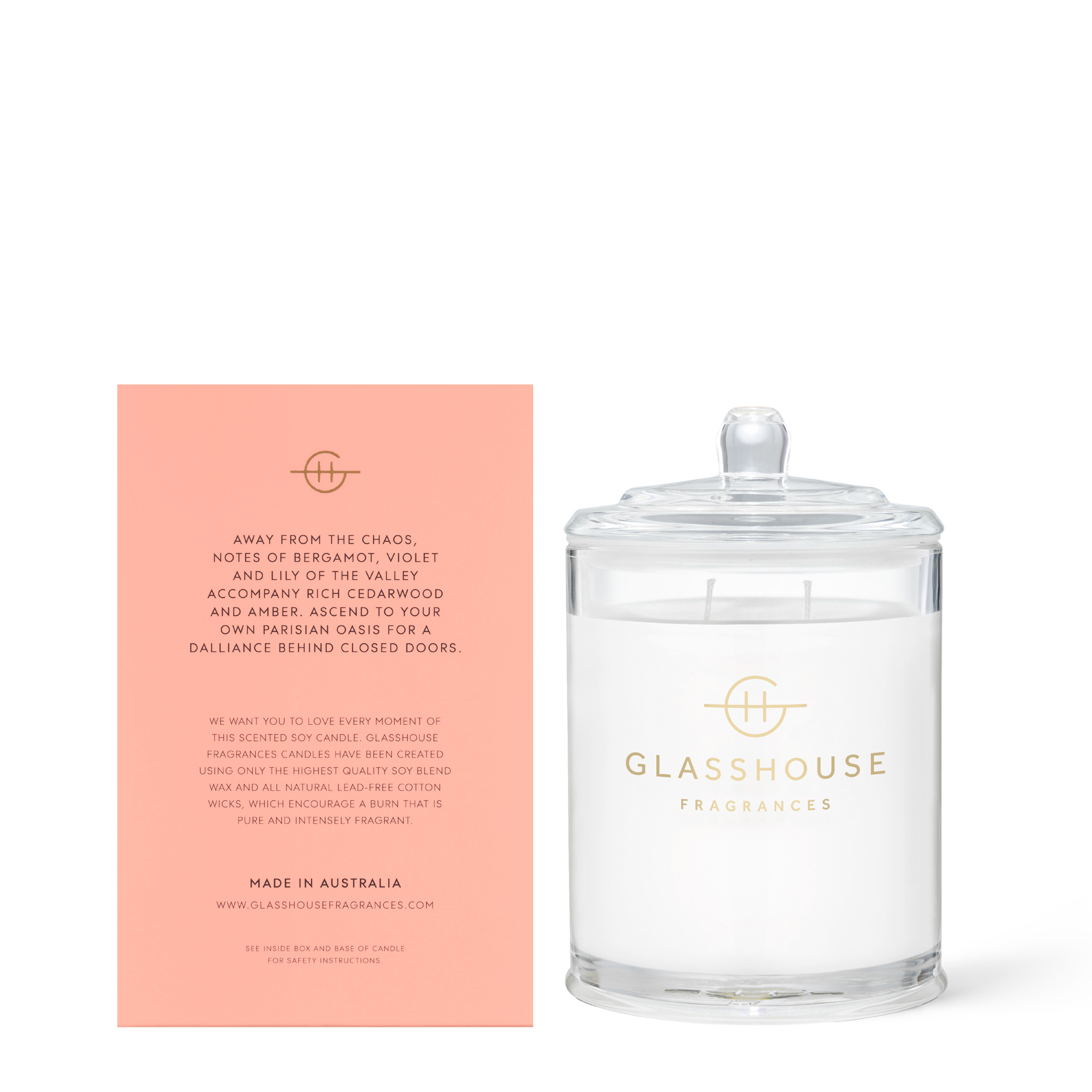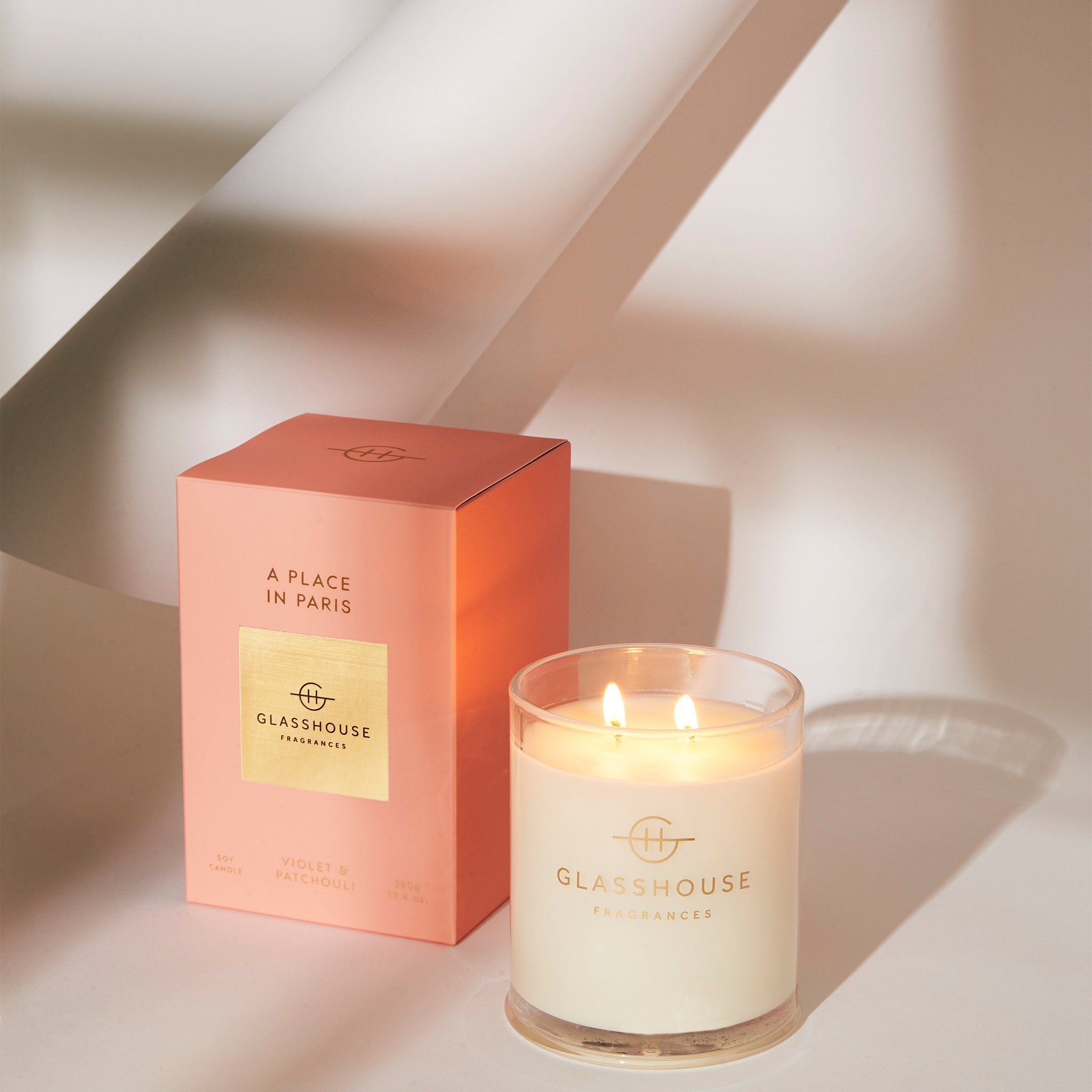 A Place in Paris
${ currentVariant.price | currencyFromCents }
${ currentVariant.compare_at_price | currencyFromCents }
${ product.price_min | currencyFromCents } - ${ product.price_max | currencyFromCents }
${ product.price | currencyFromCents }
${ product.compare_at_price_max | currencyFromCents }
Violet & Patchouli
13.4 oz. Triple Scented Candle
Notes of bergamot, violet, lily of the valley, cedarwood and amber create a Parisian oasis.
Notify me if back in stock
Thanks, we'll let you know
Fragrance

Top Notes: Bergamot, Grapefruit, Apple
Middle Notes: Violet, Black & Pink Pepper, Lily of the Valley
Base Notes: Cedarwood, Tonka Bean, Amber, Patchouli

Instructions

Trim wicks to 7mm before each use using scissors or a wick trimmer. If wicks are too short the wax may not burn all the way to the edge (tunneling), and if too long the wicks may appear to mushroom causing black soot to form on the glass.
Place candle in a non-draughty area, away from small children, pets and flammable material.

Do not burn for less than one hour or more than four hours at a time.
Shipping & Returns

Standard Delivery: $9.95 or free for orders over $45. Standard shipping takes 3-5 business days, depending on your location in the USA. More info
Returns: We accept returns within 30 days. T&Cs apply
Fragrance Strength
An enduring fragrance that can be powerful in a smaller room and more subtle in a larger area.
About the Fragrance
Fragrance Family
Candle Care & Safety
Away from the chaos, notes of Bergamot, Violet and Lily of the Valley accompany rich Cedarwood and Amber. Ascend to your own Parisian oasis for a dalliance behind closed doors.
The A Place in Paris Violet & Patchouli Candle is part of the Woody Fragrance Family.
Woody fragrances include leather accents, cool touches with hints of spice and aromatic nuances. They cross gender boundaries with broad appeal and a refined, elegant but subtly sensual air.
Discover more Woody fragrances here .
Avoid using in drafty areas, near an open window, air duct or fan. Ensure wicks are trimmed to 7mm during use and each time candle is relit. Do not burn a Glasshouse Fragrances 13.4 oz Candle for less than 1 hour or more than 4 hours at a time. Stop burning when 13mm of un-melted wax remains in the bottom of the jar. Never allow the candle flame to come in contact with the side of the glass.
For our complete Candle Safety & Care guide, please click here or refer to the enclosed instruction booklet.
Smells so pretty, I love it. Definitely would recommend.
It really smells how the streets of Paris feel. Every time I burn this candle when friends come over, they ask what it's called so they can buy it themselves.
This is a beautiful fragrance. It's subtle but not weak and lingers beautifully.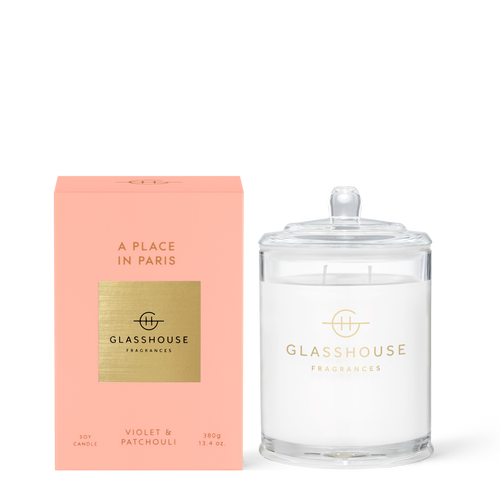 13.4 oz. Triple Scented Candle
Violet & Patchouli