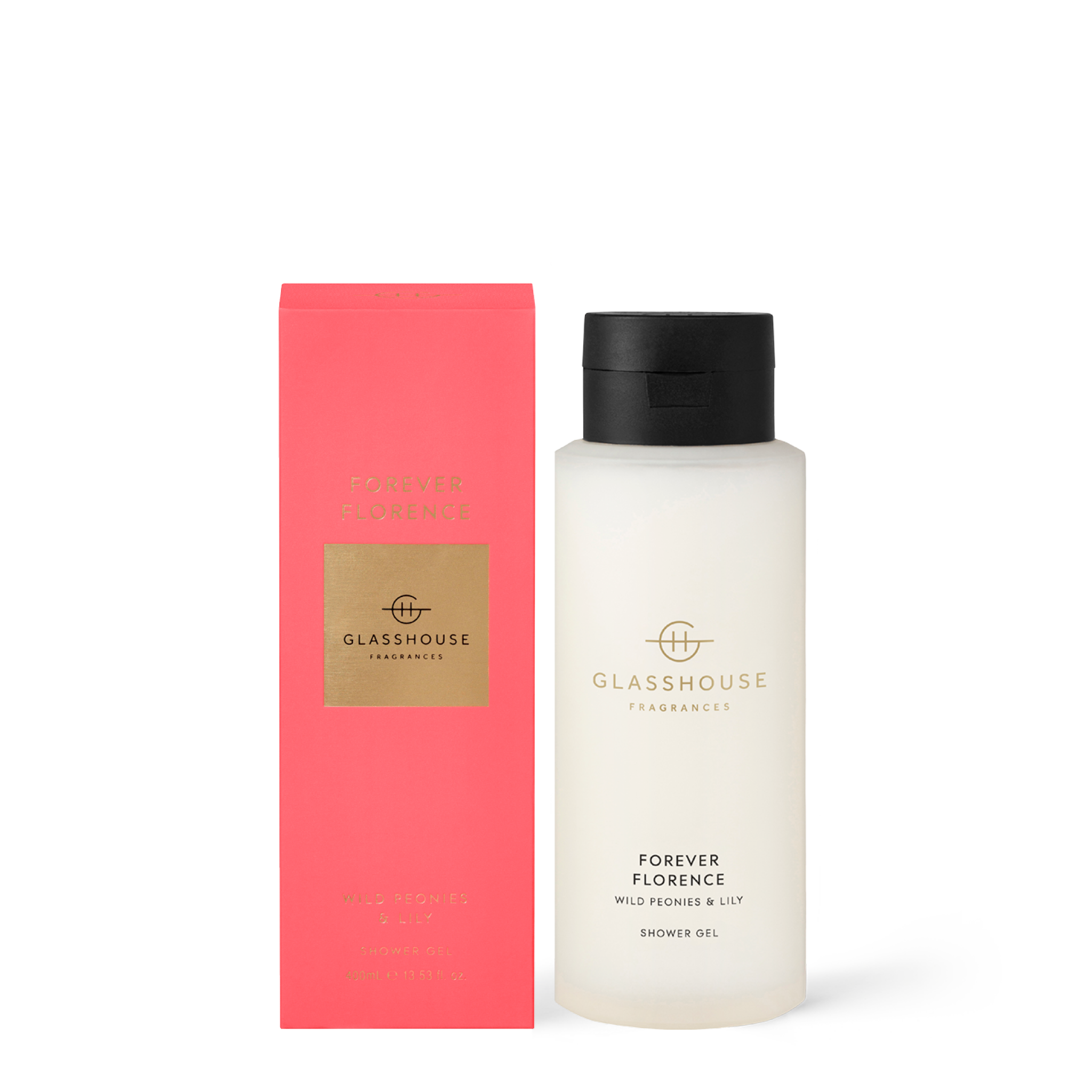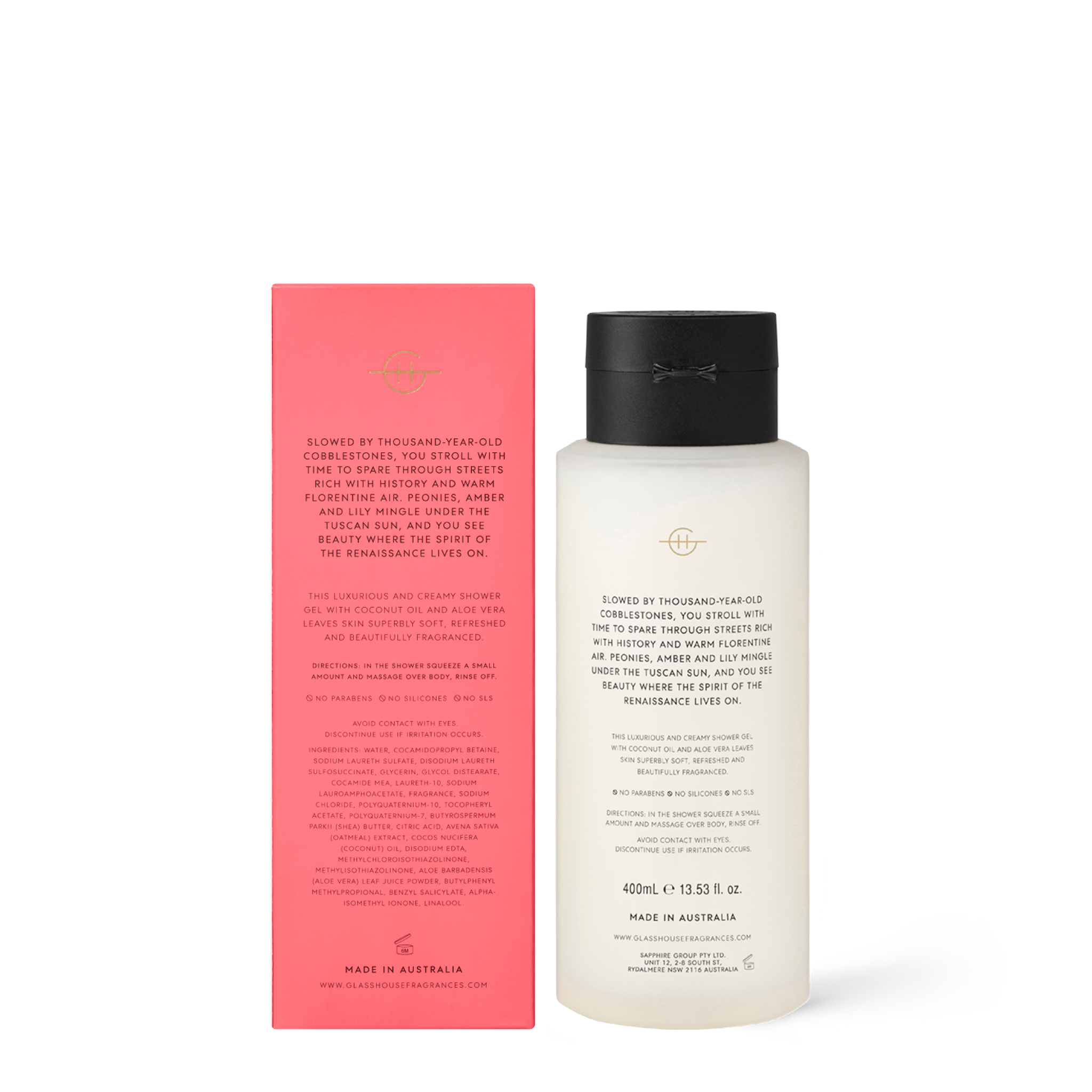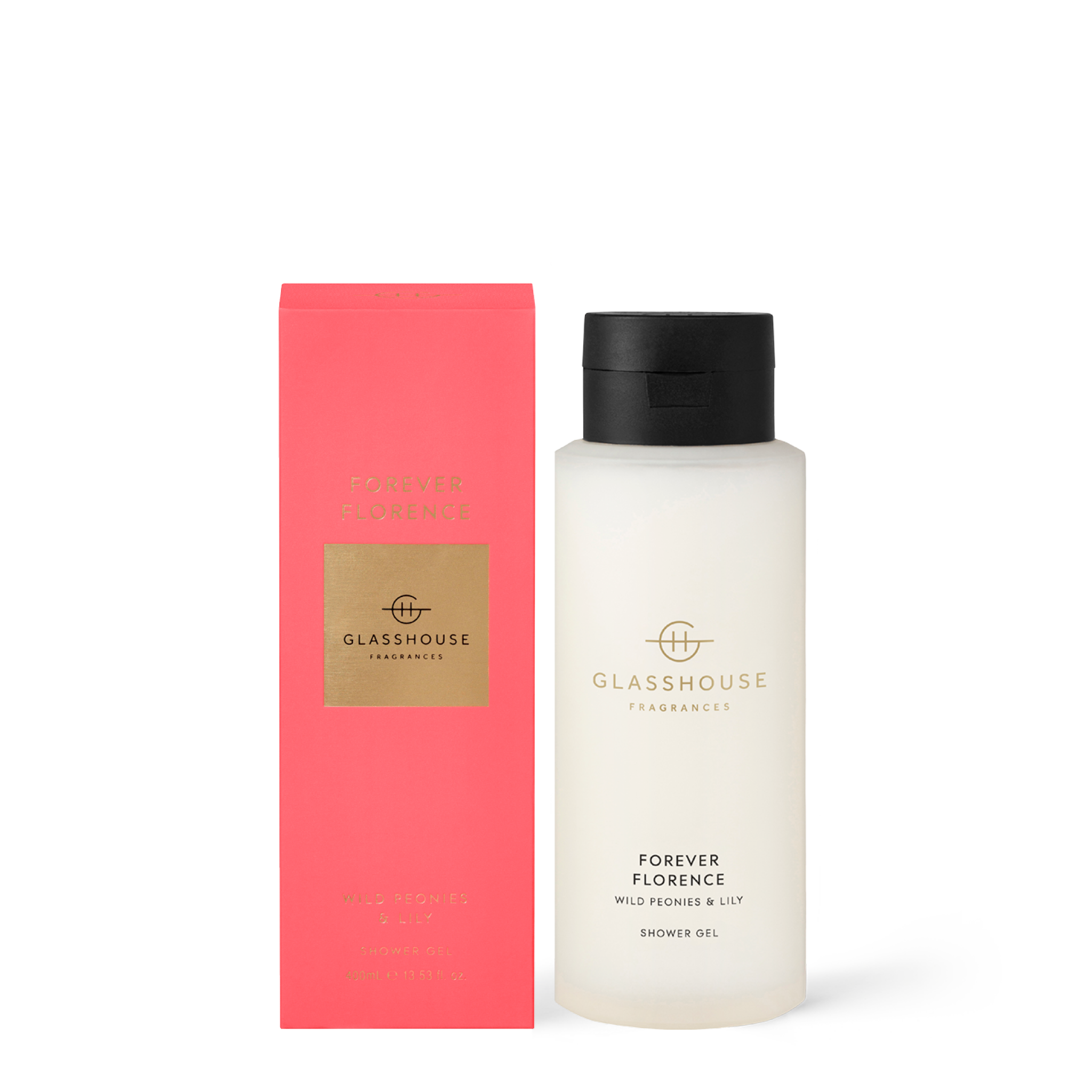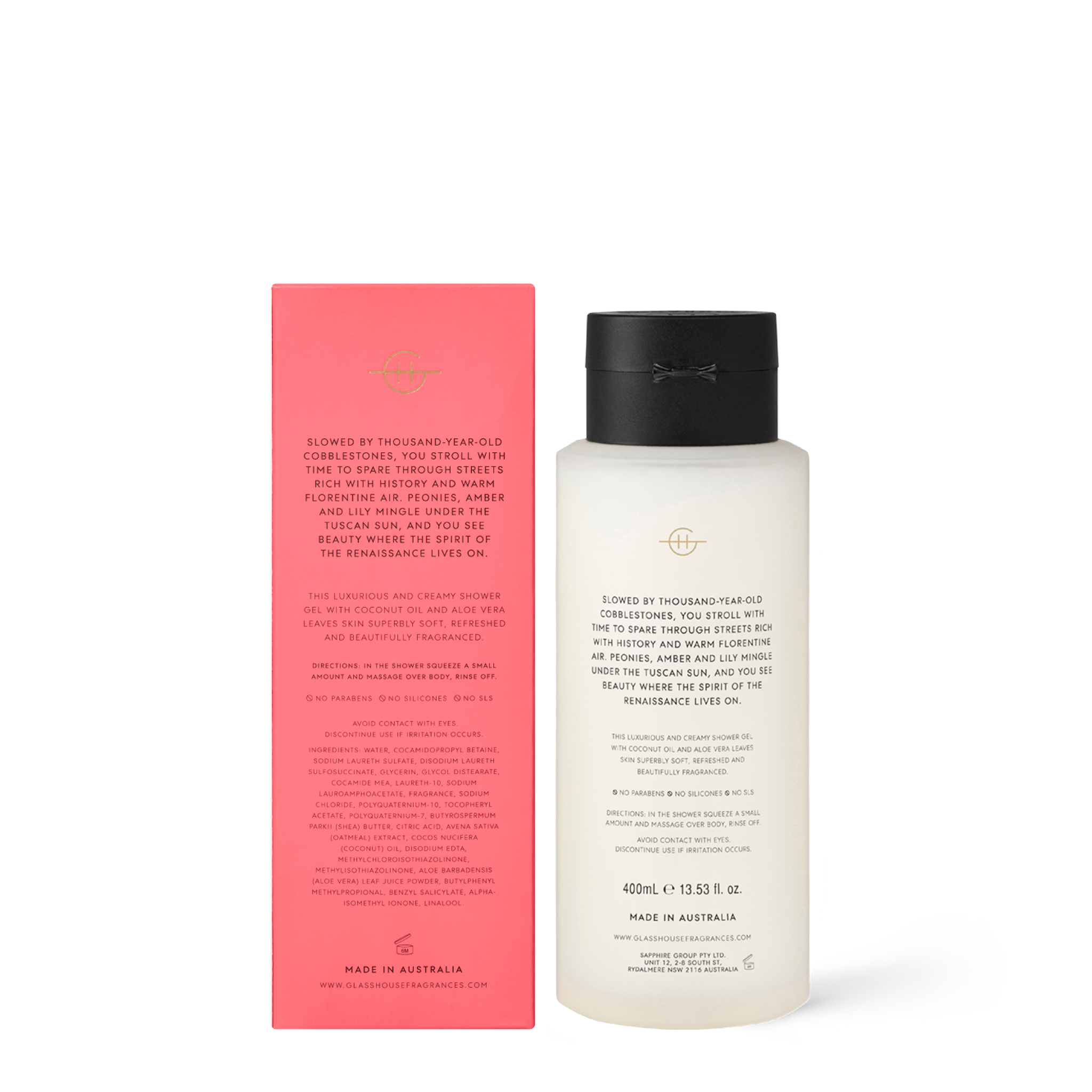 Wild Peonies & Lily
13.5 fl oz. Shower Gel
A scrumptious, skin-softening body wash that calls forth the scent of a Florentine romance. You'll pick up pink and white peonies, jasmine and a hint of musk.
Fragrance

Top Notes: Fruity, Cherry, Peach
Middle Notes: Floral, White Flower, Peony, Lily, Jasmine
Base Notes: Amber, Musk, Woody
Ingredients Water, Cocamidopropyl Betaine, Sodium Laureth Sulfate, Disodium Laureth Sulfosuccinate, Glycerin, Glycol Distearate, Cocamide Mea, Laureth-10, Sodium Lauroamphoacetate, Fragrance, Sodium Chloride, Polyquaternium-10, Tocopheryl Acetate, Polyquaternium-7, Butyrospermum Parkii (Shea) Butter, Citric Acid, Avena Sativa (Oatmeal) Extract, Cocos Nucifera (Coconut) Oil, Disodium EDTA, Methylchloroisothiazolinone, Methylisothiazolinone, Aloe Barbadensis (Aloe Vera) Leaf Juice Powder, Butylphenyl Methylpropional, Benzyl Salicylate, Alpha-Isomethyl Ionone, Linalool.
Instructions In the shower squeeze a small amount onto a shower puff and massage over body to enjoy a rich lather, then rinse off. Avoid contact with eyes.
Shipping & Returns

Standard Delivery: $9.95 or free for orders over $45. Standard shipping takes 3-5 business days, depending on your location in the USA. More info
Returns: We accept returns within 30 days. T&Cs apply
About the Fragrance
Fragrance Family
Why You'll Love It
Slowed by thousand-year-old cobblestones, you stroll with time to spare through streets rich with history and warm Florentine air. Peonies, amber and lily mingle under the Tuscan sun, and you see beauty where the spirit of the Renaissance lives on.
The Forever Florence Wild Peonies & Lily 13.53 fl. oz. Shower Gel is part of the Floral Fragrance Family. Floral fragrances are classic and graceful, defined by fresh cut flowers, solifores (single floral notes) or bouquets with fruity highlights or powdery softness.
Discover more Floral fragrances here.
A luxurious and creamy shower gel with coconut oil and aloe vera to leave your skin superbly soft, refreshed and beautifully fragranced.
Filled with everything that is great for your skin and free from things that aren't. No parabens. No silicones. No SLS.
Not tested on animals.