We believe that our sense of smell is the most powerful one of all. We scan and understand the invisible world of flowers and food, old books, sun tans, applewood fire and rain before it happens. We learn, we're warned, and we feel attracted or hungry, we remember that time, and we're made to feel things we can't fully explain. All because of the relationship between what's in the air and our unique selves and the raw power to make us feel.
This is the world we inhabit and continually create at Glasshouse Fragrances. Complex, layered fine fragrances in many forms that make you feel something. Deeper. Beyond our product and yourself. What we make and where we take you is Further than fragrance itself.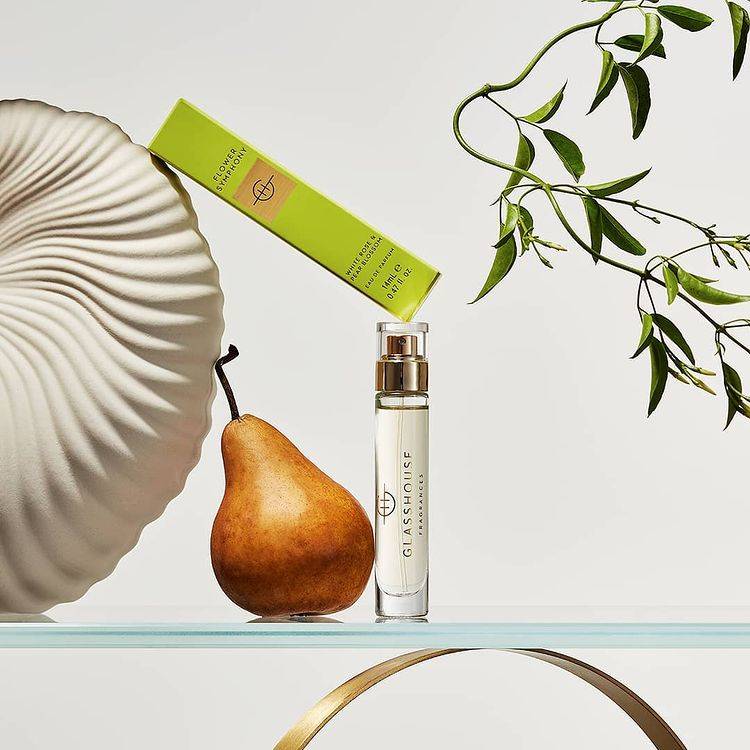 HANDCRAFTED • NATURAL • INDULGENT
HANDCRAFTED • NATURAL • INDULGENT
Glasshouse Fragrances was founded in 2006 by Nicole Eckels, a New York firebrand far from home. Having ventured to Sydney in search of adventure, Nicole found the native scents of New South Wales to be exotic and enchanting. The products that brought them to life? Not so much. So she created Glasshouse Fragrances as much to fill the fragrant void in the market, as the one in her own living space. She started with a focus on candles, and she made the first versions in her kitchen. Curating ingredients, folding them in layers until the notes became a song, she felt moved to places and times and feelings that weren't in front of her before. She knew then she had unlocked a power she wanted to share with the world.
Today Glasshouse Fragrances is the leading fragrance brand in Australia. We create a multitude of fine fragrances that take every form, each of which is designed to electrify you through your sense of smell.
Nicole still leads the brand, and our now 180 people. She still creates new fragrances, still invents new formats and double-checks our products every day. She just keeps odd hours now. Because after 16 years, she's back in NYC—happy to be home and proud to introduce the brand to America.
FOR A SECRET ESCAPE OR A CALMING RITUAL
FOR A SECRET ESCAPE OR A CALMING RITUAL
Where art and science collide, responsibly
Conceptualized in house and created in partnership with the world's greatest perfumers, each of our products begins with inspiration and exacting standards.
Our products are formulated without parabens, SLS or animal byproducts, and we never test anything on animals (other than our fellow fragrance obsessed humans).
We use the least amount of packaging possible to keep our products safe and secure for you, and we continue to design our fragrance vessels with re-usability in mind.
HANDCRAFTED IN AUSTRALIA FOR YOUR SPACE & YOUR SKIN
HANDCRAFTED IN AU FOR YOUR SPACE & YOUR SKIN
Long-lasting, Complex Fragrance
We always focus on fragrance first, and keep it foremost throughout development. We call this process of optimizing and concentrating fragrance in a product "Triple Scenting," and it ensures anything that says "Glasshouse" is both uncommonly fine and unusually forceful.
Each of our fragrances expresses itself ever so differently to you, depending on a range of factors like its product form, and your body chemistry and environment. When you layer a scent, by washing with the body bar, spraying eau de parfum and refreshing with hand cream, you create an immersive high fidelity experience where every note and nuance of your favorite fragrance booms and soars in vivid detail.
WATCH THE STORY OF
"THE UNRIVALLED SCENT"