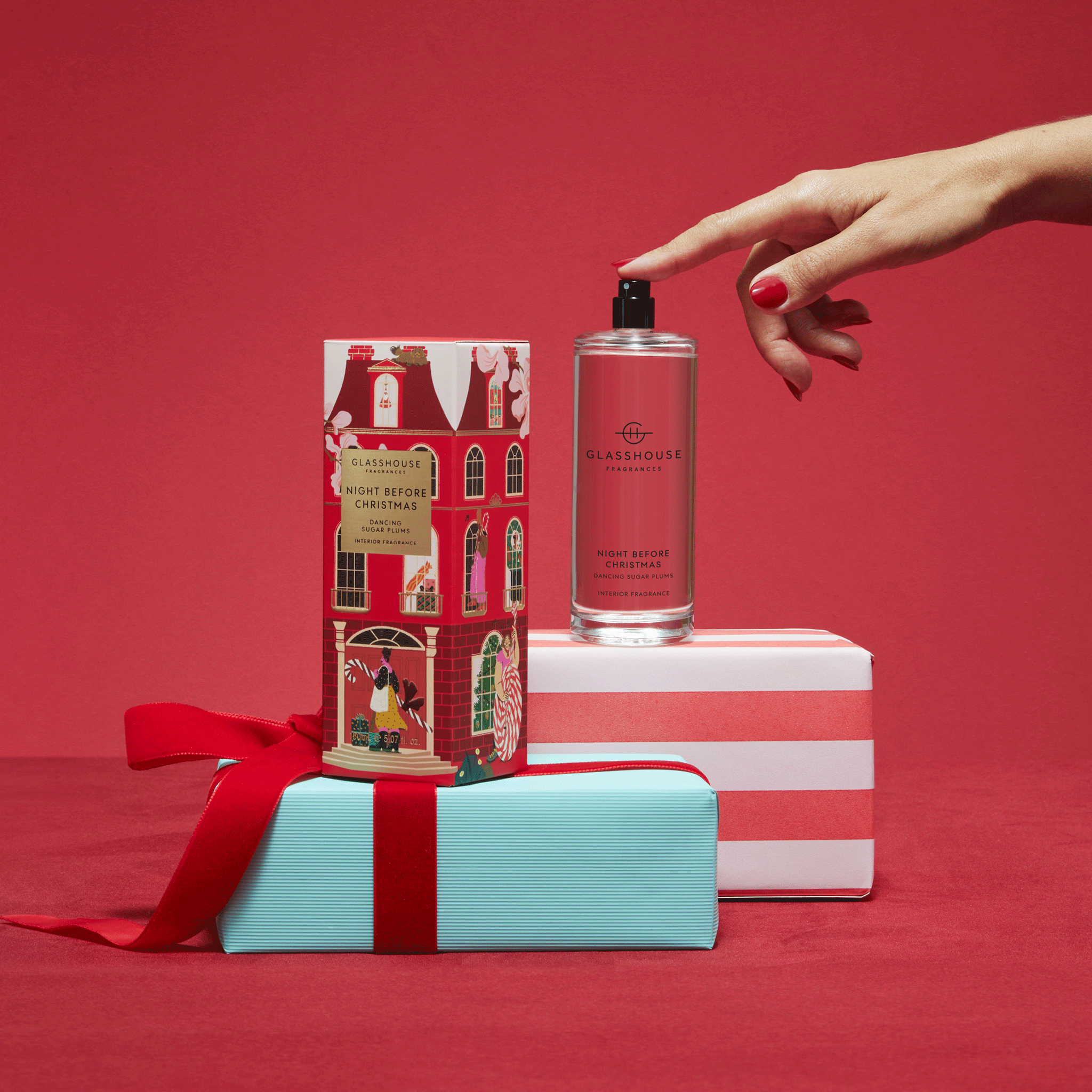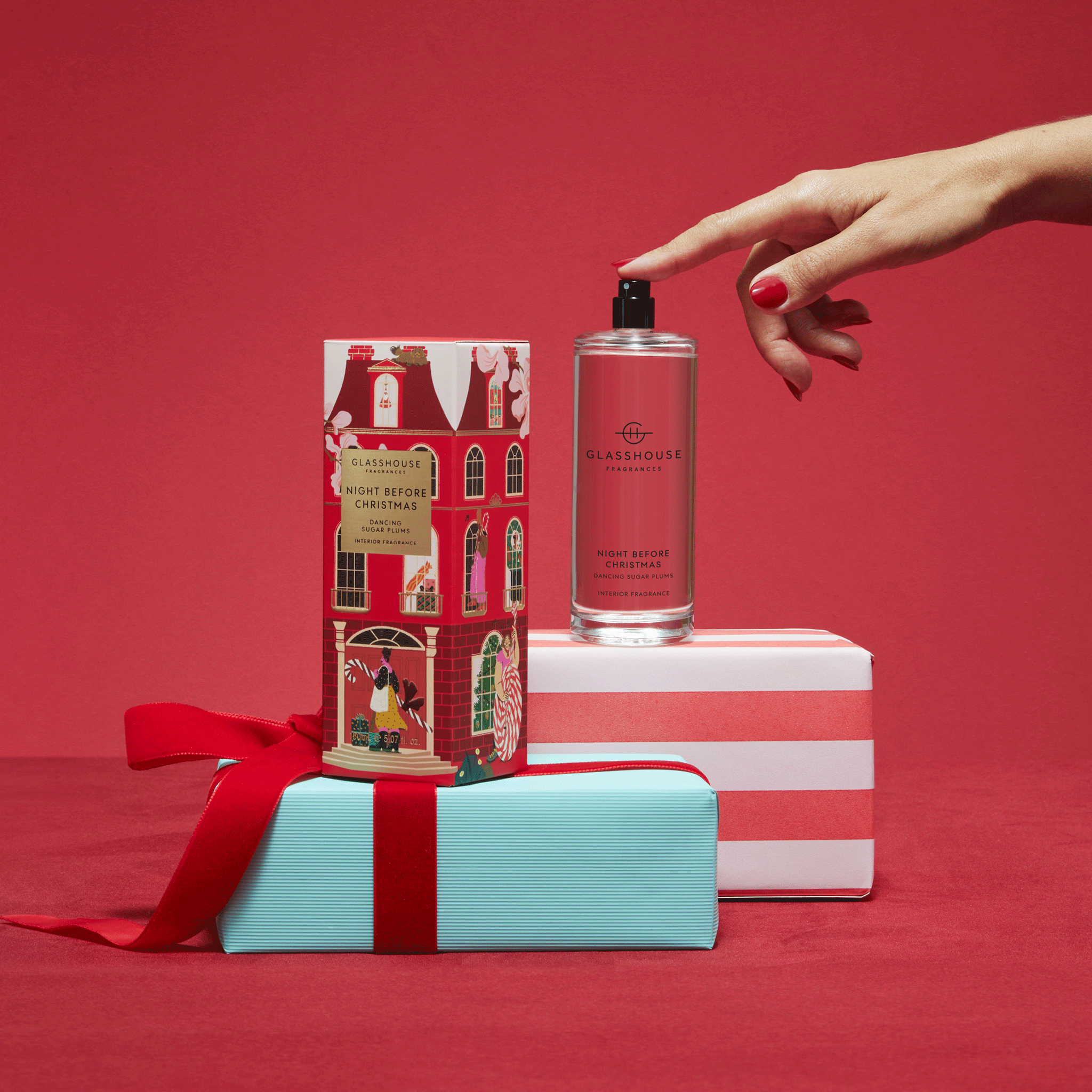 Limited Edition
Night Before Christmas
${ currentVariant.price | currencyFromCents }
${ currentVariant.compare_at_price | currencyFromCents }
${ product.price_min | currencyFromCents } - ${ product.price_max | currencyFromCents }
${ product.price | currencyFromCents }
${ product.compare_at_price_max | currencyFromCents }
Dancing Sugar Plums
5.07 fl. oz. Interior Fragrance
Enjoy instant festive ambience, with new Interior Fragrance in our favorite holiday scent.
Artist Michelle Pereira's illustrations bring joy to the Festive season.
Fragrance

Top Notes: Blackcurrant, Redcurrant
Middle Notes: Plum, Lemon, Lavender, Rose
Base Notes: Musk, Oak Moss, Spice
Ingredients

Alcohol Denat., Water (Aqua), Glycerin, Dipropylene, Glycol Methyl Ether, Fragrance (Parfum), Peg-40 Hydrogenated Castor Oil, Dehydroxyacetic Acid, Benzoic Acid, Phenoxyethanol. Made in Australia.
Instructions Pump 2 to 3 sprays of mist into the air to infuse the room and fill your space with an instant fragrance.
Shipping & Returns

Standard Delivery: $9.95 or free for orders over $45. Standard shipping takes 3-5 business days, depending on your location in the USA. More info
Returns: We accept returns within 30 days. T&Cs apply
About the Fragrance
Fragrance Family
Room Spray Care & Safety
'Twas the night before Christmas, when all through the house, Blackcurrant, Plum, Lemon and Lavender hung in the eventide air. Inspired by plum puddings, sweet treats and festive fruits, conjuring dream-like visions and the magic of Christmas.
The Night Before Christmas Dancing Sugar Plums 5.07 fl oz. Room Spray is part of the Floral Fragrance Family. Floral fragrances are classic and graceful, defined by fresh cut flowers, solifores (single floral notes) or bouquets with fruity highlights or powdery softness.
Discover more Floral fragrances here.
Do not swallow. Avoid contact with skin and eyes. Avoid contact with furniture, fabrics and finished wood surfaces. Keep out of reach of children and animals. Keep away from heat, hot surfaces, sparks, open flames, and other ignition sources. If in eyes rinse cautiously with water for several minutes. If irritation persists, seek medical advice.
5.07 fl. oz. Interior Fragrance
Dancing Sugar Plums