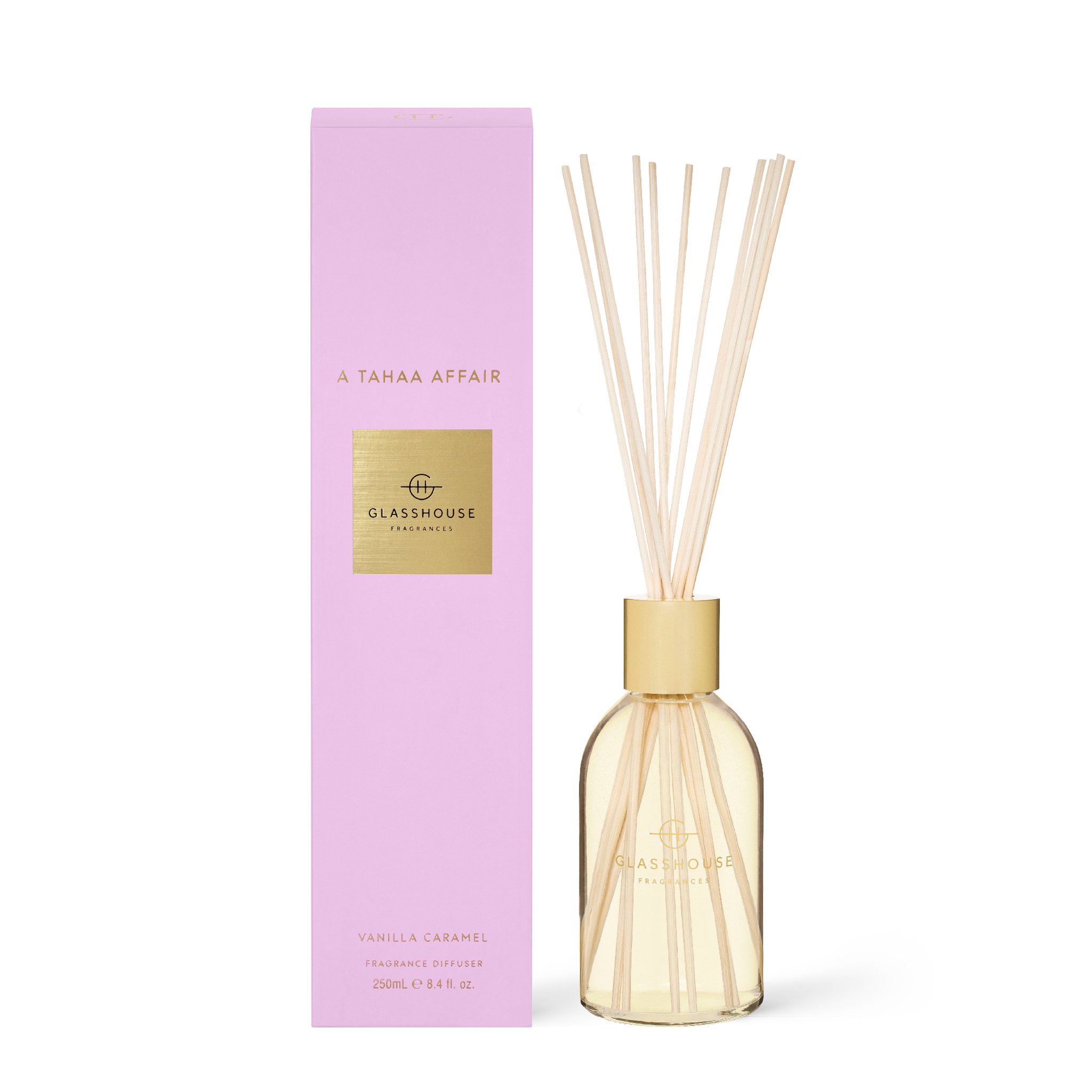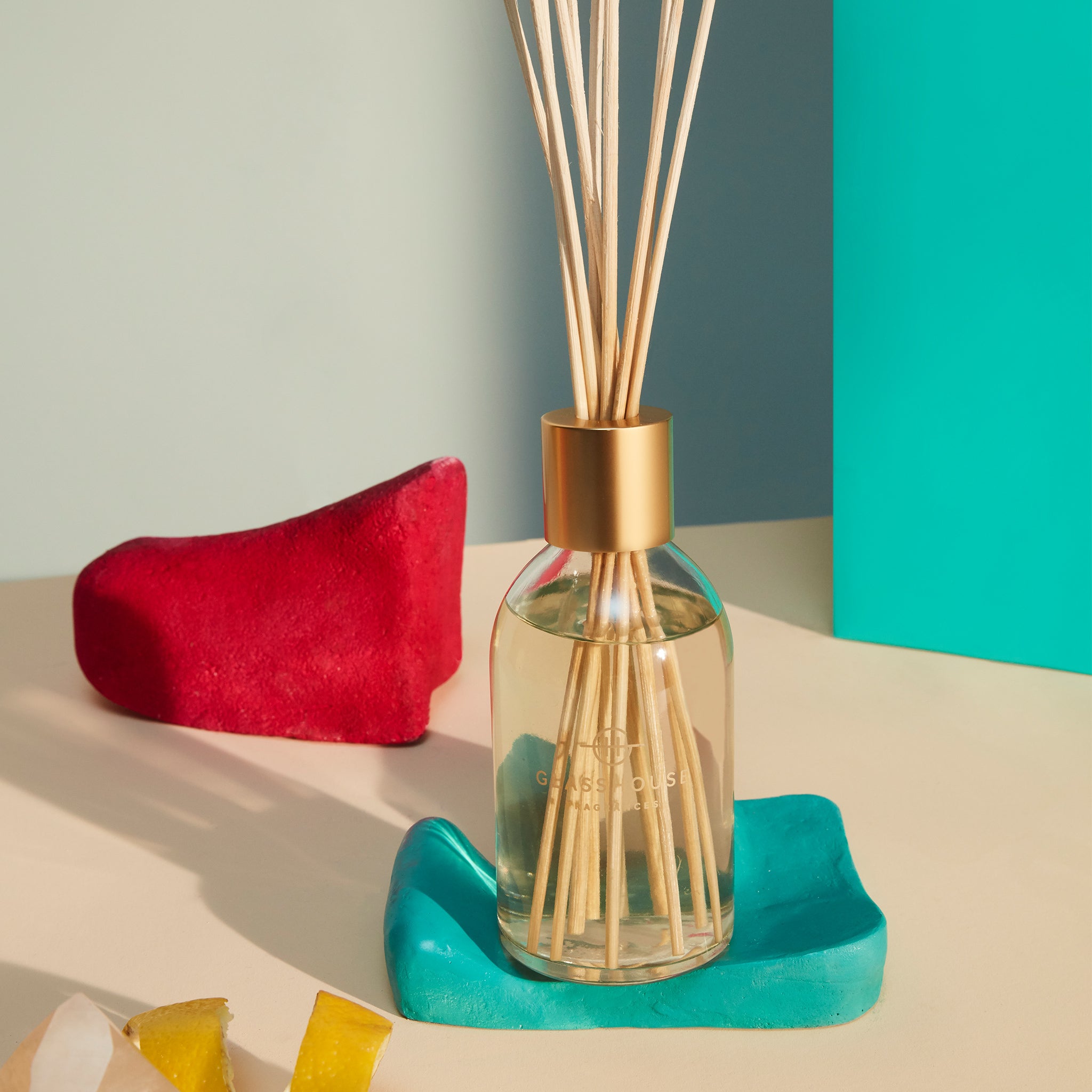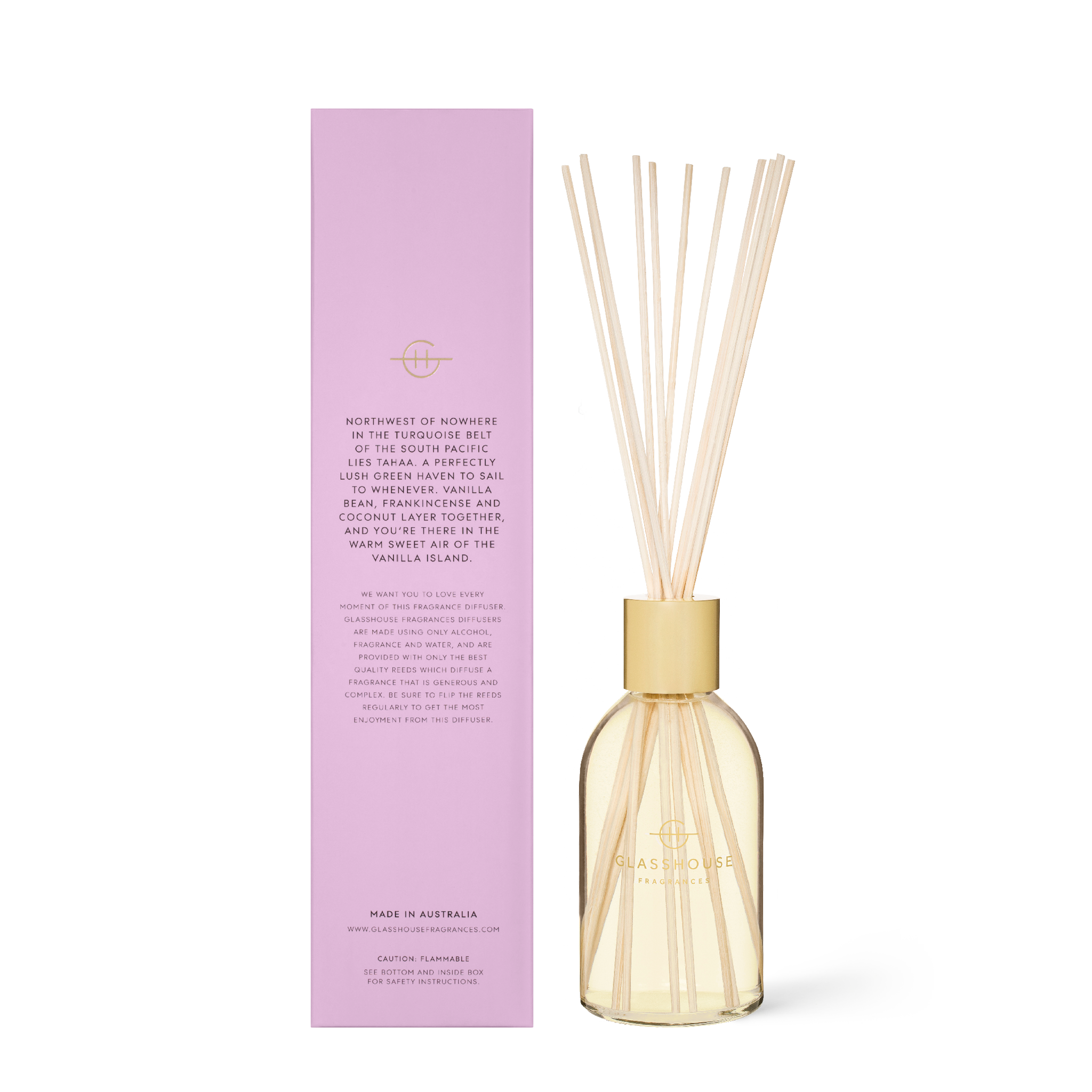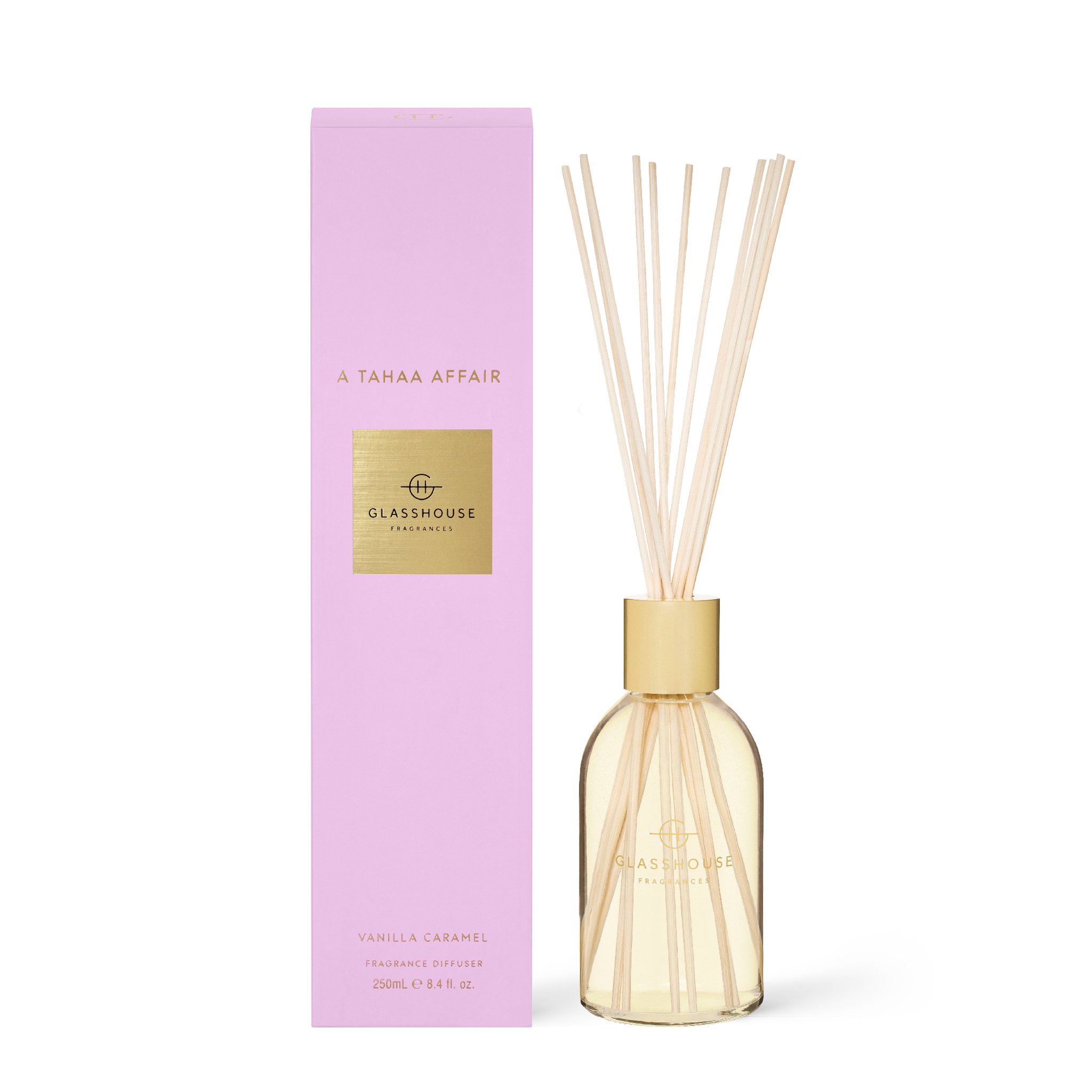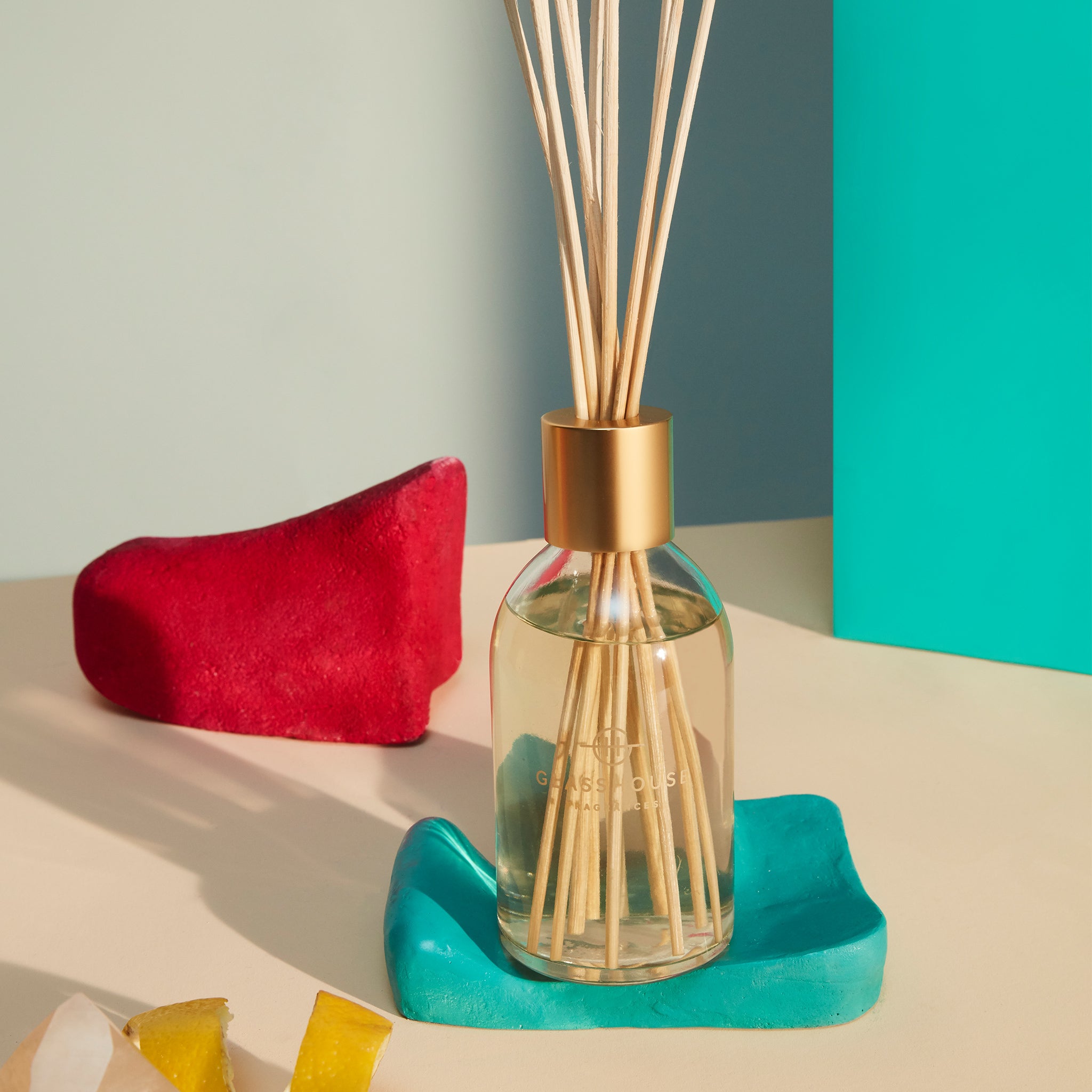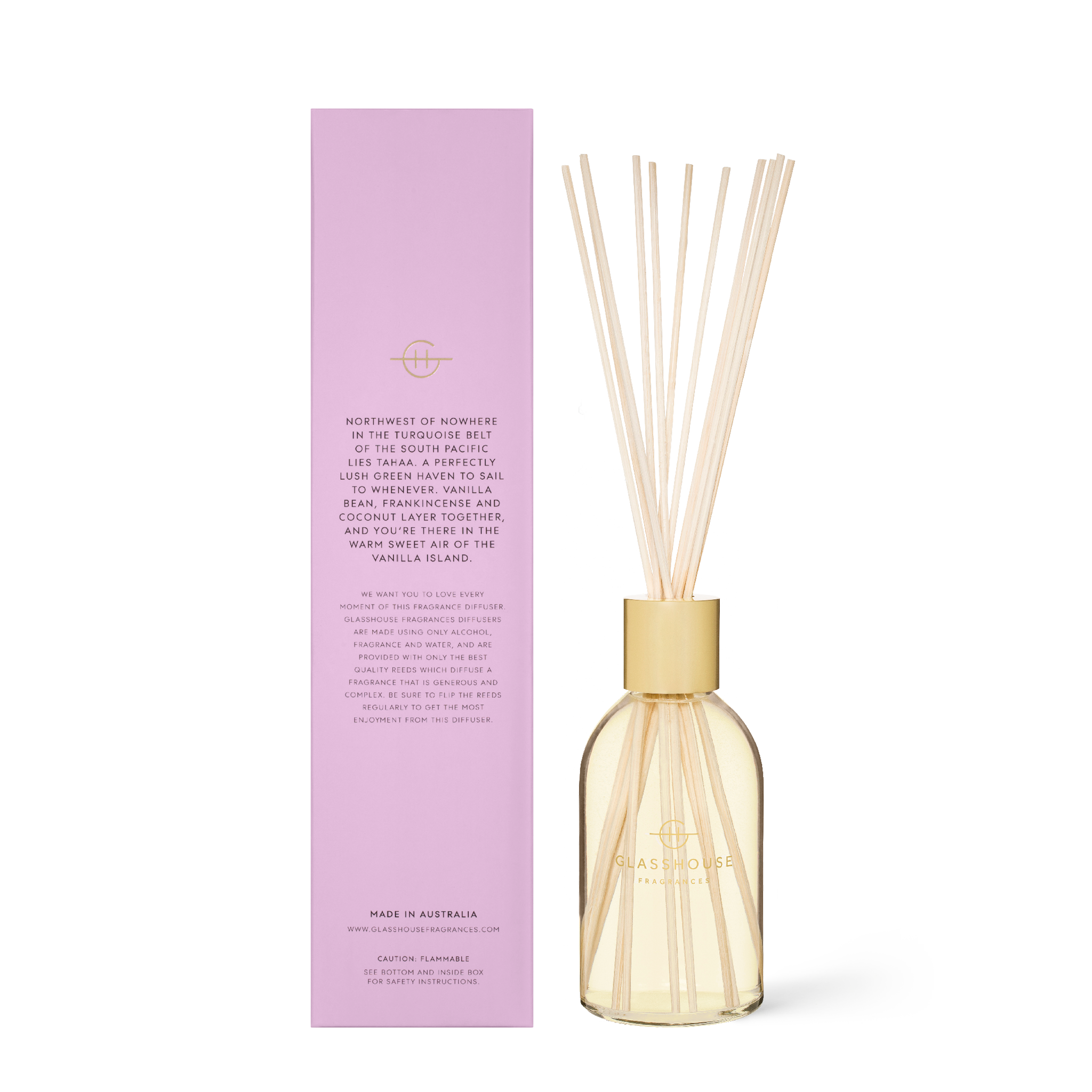 A Tahaa Affair
${ currentVariant.price | currencyFromCents }
${ currentVariant.compare_at_price | currencyFromCents }
${ product.price_min | currencyFromCents } - ${ product.price_max | currencyFromCents }
${ product.price | currencyFromCents }
${ product.compare_at_price_max | currencyFromCents }
Vanilla Caramel
8.4 fl oz. Fragrance Diffuser
A clever flameless scent solution for uninterrupted ambience. Ambrosial with lush caramel and coconut, it'll transport you to the beaches of Tahaa.
Fragrance

Top Notes: Pineapple
Middle Notes: Coconut Fruity, Frankincense
Base Notes: Caramel and Vanilla
Ingredients
Made using only alcohol, fragrance and water and are provided with only the best quality reeds which diffuse a fragrance that is generous and complex. Made in Australia.
Instructions Adjust the amount of fragrance diffused by turning the reeds more or less frequently - 1-2 times per week or when you see dry reed tips.
For best results keep out of direct sunlight, heat and drafts, and ensure the lid is screwed on tightly. Flip the reeds as often or as little as you like depending on how much fragrance you're after.
You may observe initial rapid evaporation of a Glasshouse Fragrance Diffuser, however this evaporation will slow down over time but the quality of the fragrance will not change. Please refer to the enclosed care instructions to get the best performance.
Shipping & Returns

Standard Delivery: $9.95 or free for orders over $45. Standard shipping takes 3-5 business days, depending on your location in the USA. More info
Returns: We accept returns within 30 days. T&Cs apply
Fragrance Strength
The most intense of fragrance that fills the room, suitable for a large area where the fragrance throw will go far.
About the Fragrance
Fragrance Family
Diffuser Care
Northwest of nowhere in the turquoise belt of the South Pacific lies Tahaa. A perfectly lush green haven to sail to whenever. Vanilla bean, frankincense and coconut layer together, and you're there in the warm sweet air of the vanilla island.
The A Tahaa Affair Vanilla Caramel 8.45 fl. oz. Fragrance Diffuser is part of the Gourmand Fragrance Family. Gourmand fragrances replicate the wonders of food ingredients. Sometimes fresh and fruity, other times sweet and decadent, but always delectable and ready to party.
Discover more Gourmand fragrances here.
Keep out of direct sunlight, extreme heat, and draughty areas.You can expect your Diffuser to last up to three months, however timings do vary depending on the fragrance, how often the reeds are turned, and the environment in which the Diffuser is placed.
Love the smell and would buy again .
The scent coverage is better than any candle i have purchased...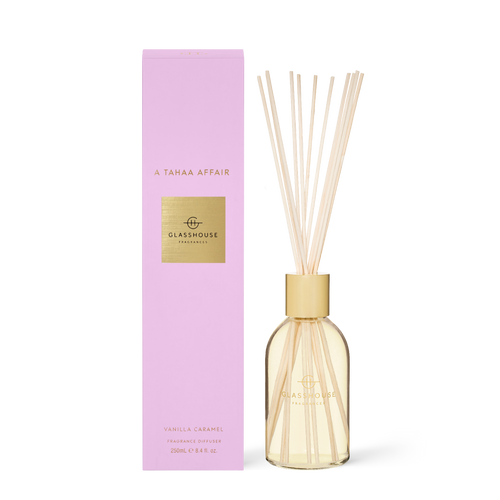 8.4 fl oz. Fragrance Diffuser
Vanilla Caramel