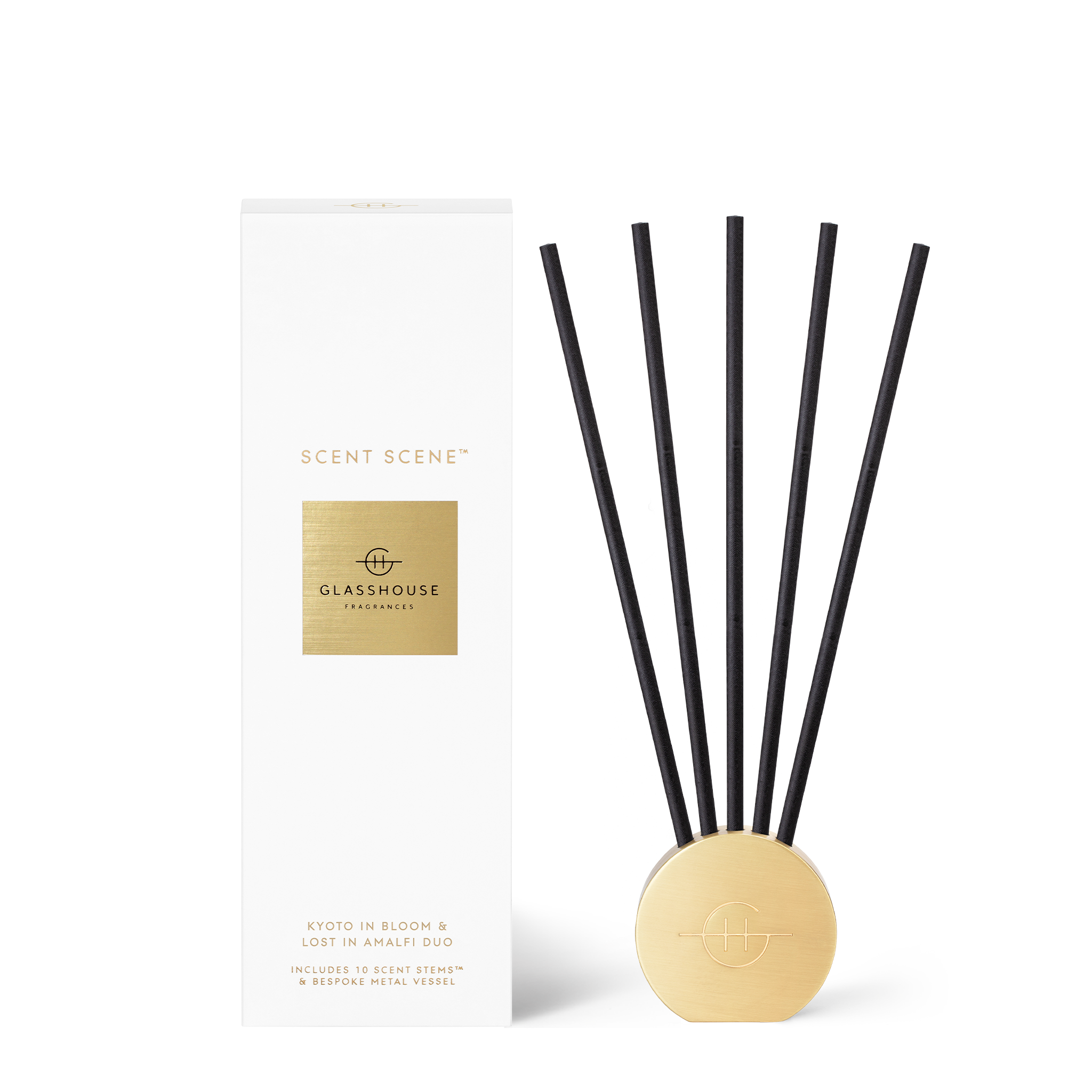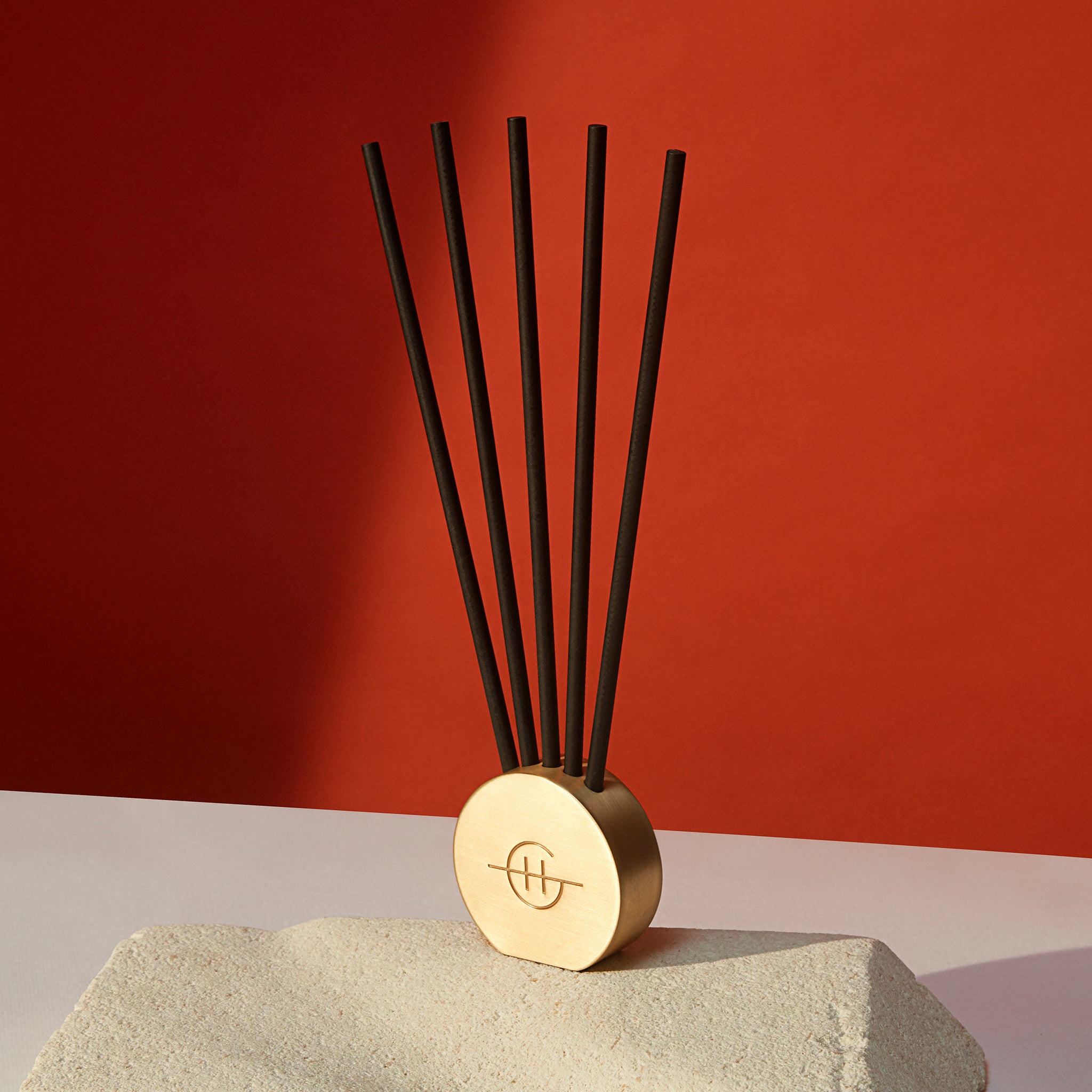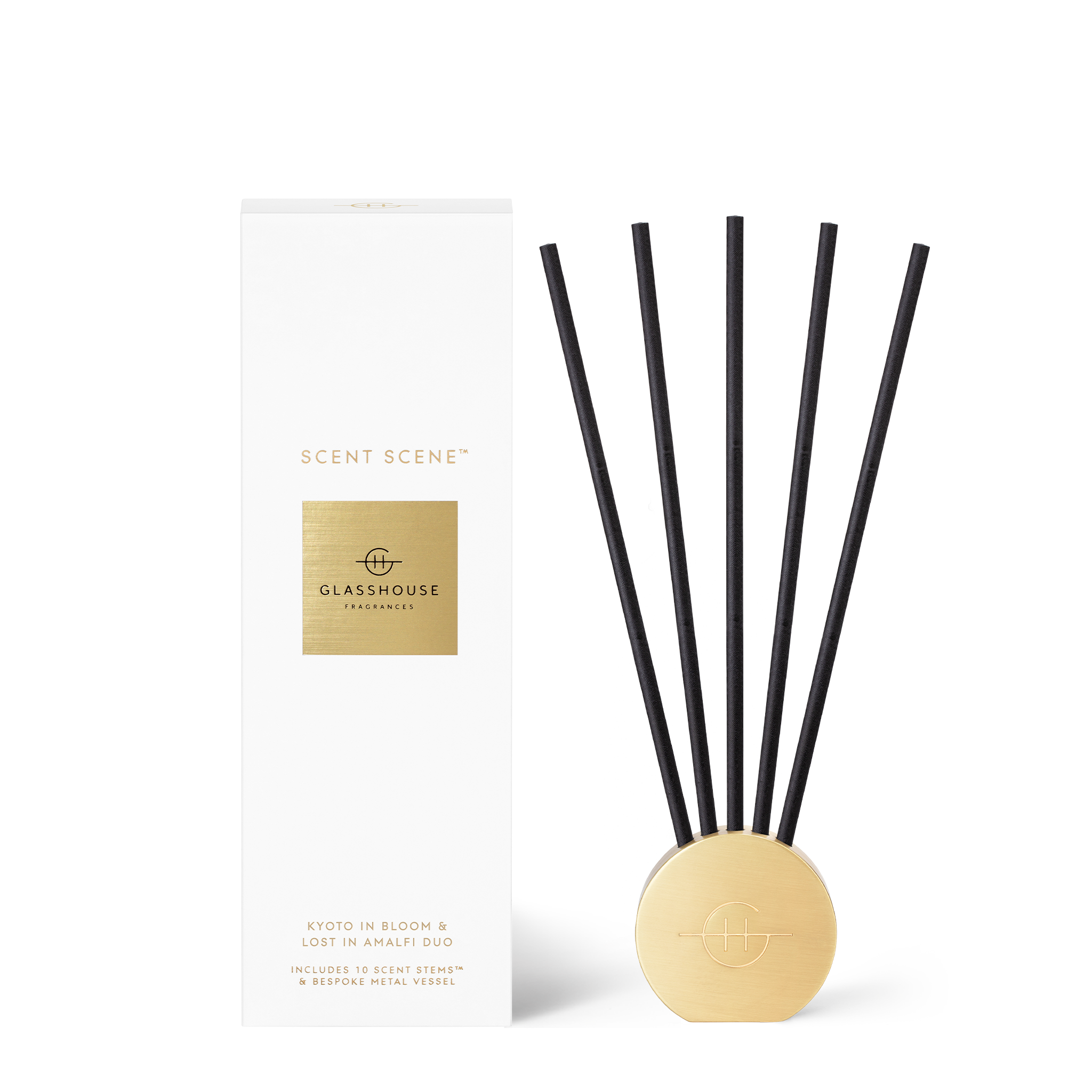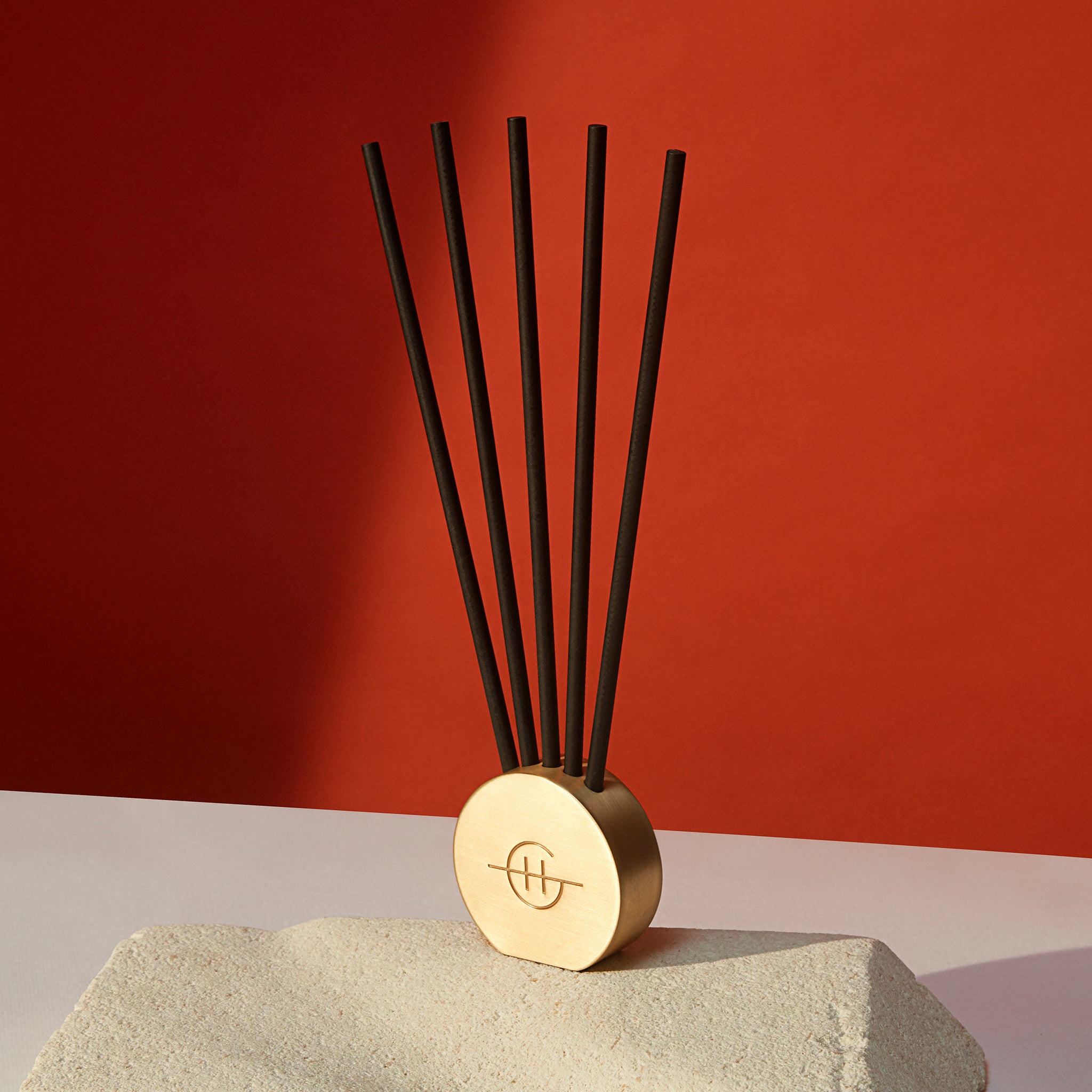 Scent Scene™ Duo
${ currentVariant.price | currencyFromCents }
${ currentVariant.compare_at_price | currencyFromCents }
${ product.price_min | currencyFromCents } - ${ product.price_max | currencyFromCents }
${ product.price | currencyFromCents }
${ product.compare_at_price_max | currencyFromCents }
Assorted Fragrances
Scent Scene™
An innovative (and incredibly potent) liquidless diffuser. This set features two scents, one evoking the Mediterranean sea and the other, Japan in spring.
First place winner in the Home Fragrance Category for the 2020 beautyheaven.com.au Best in Beauty Awards.
Instructions

The Scent Scene™ Duo includes two individually packaged Scent Stems™ fragrances: Kyoto in Bloom Camellia & Lotus and Lost in Amalfi Sea Mist. To use place your Scent Stems™ of choice into the metal vessel, ensuring it's placed on a flat surface away from open windows or vents. After 30 days, or a time of your choosing, swap out the Scent Stems™ for the other supplied fragrance.

Replacement Scent Stems™ are sold separately, with seven fragrances to choose from. We suggest replacing your Scent Stems™ every 30 days to refresh your fragrance or to increase their strength. After 30 days the Scent Stems™ can be placed in recycling with other paper products.

Shipping & Returns

Standard Delivery: $9.95 or free for orders over $45. Standard shipping takes 3-5 business days, depending on your location in the USA. More info
Returns: We accept returns within 30 days. T&Cs apply
About the Fragrance
Fragrance Family
Caution
Lost in Amalfi: Awaken to the fragrance of freesia, lavender and lime, enlivened and relaxed, siesta satisfied. Still with some of the sun and salt spray from before, and ready for more. Find yourself where the days sparkle like the sea and another Limoncello.
Kyoto in Bloom: You have arrived in the full bloom of spring, on a path of camellia, lotus and amber, to cherry blossoms, pink as painted oval lips, to the Zen Temple of the Golden Pavilion, where you feel calmed, inspired by simplicity and focused by restraint to see beauty in everything.
Kyoto Camellia & Lotus is part of the Amber fragrance family, and Lost in Amalfi Sea Mist is part of the Fresh fragrance family.
Keep away from children and pets. Keep away from heat and flame.DO NOT IGNITEAvoid contact with furniture, fabrics and finished surfaces. May cause staining, use only with supplied metal vessel.
The house is immediately welcoming and fresh.... despite my mud-loving crew of furry friends.
Received as a gift for Christmas and about to order more, so stylish and subtle to sit anywhere in the house.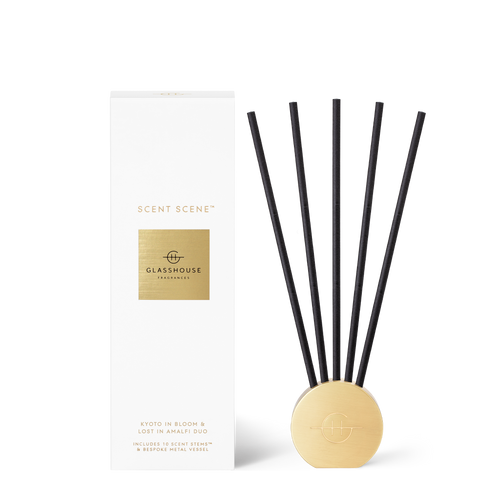 Scent Scene™
Assorted Fragrances