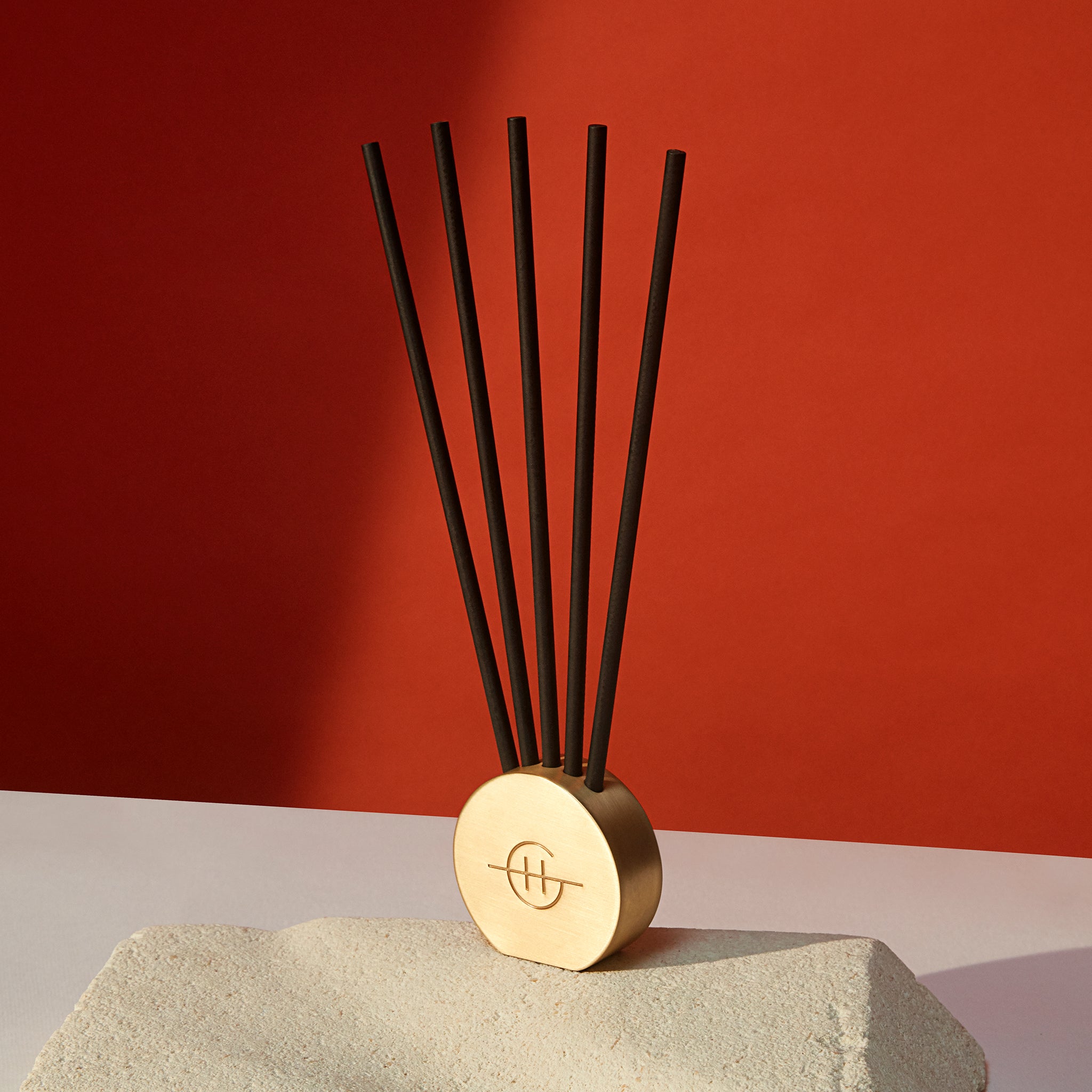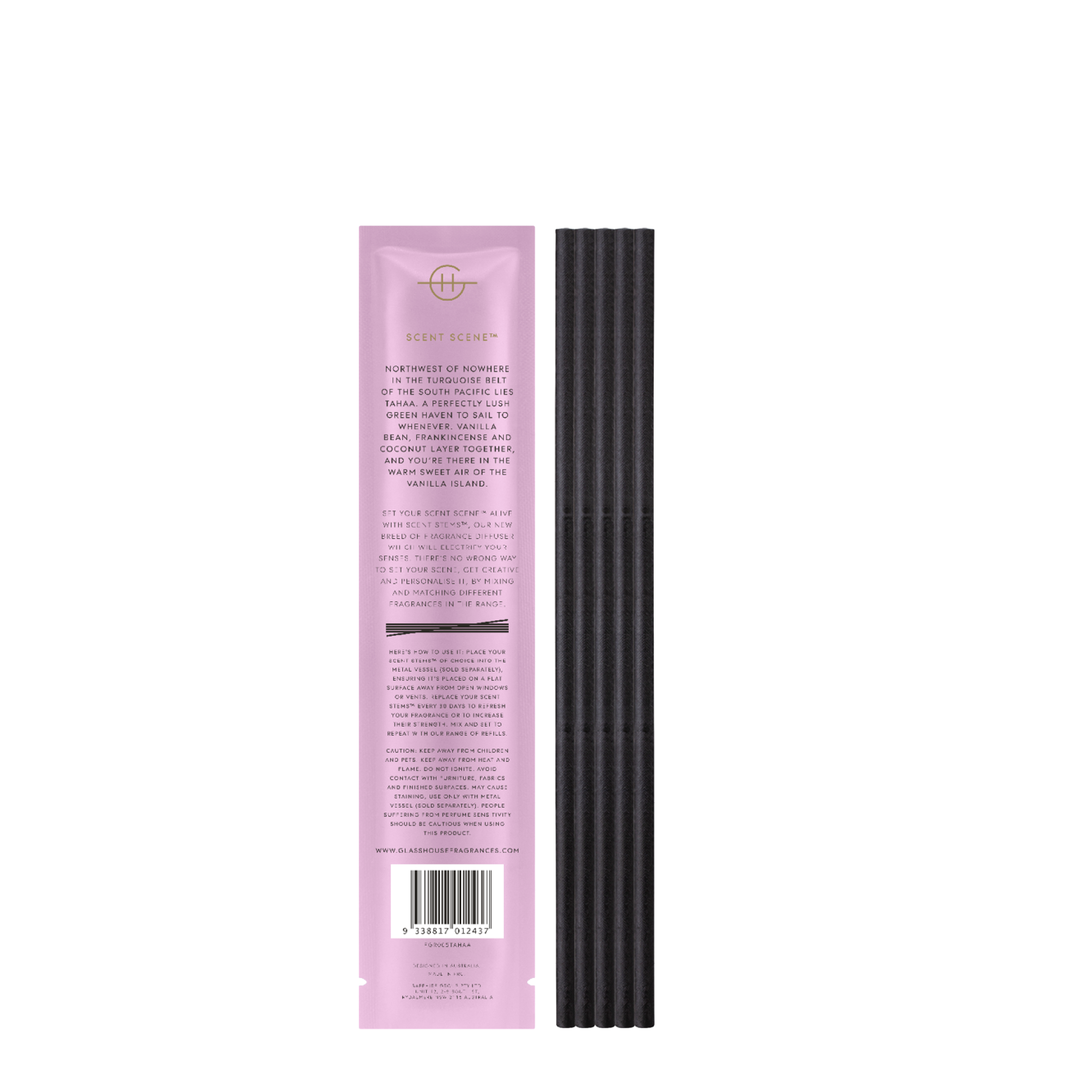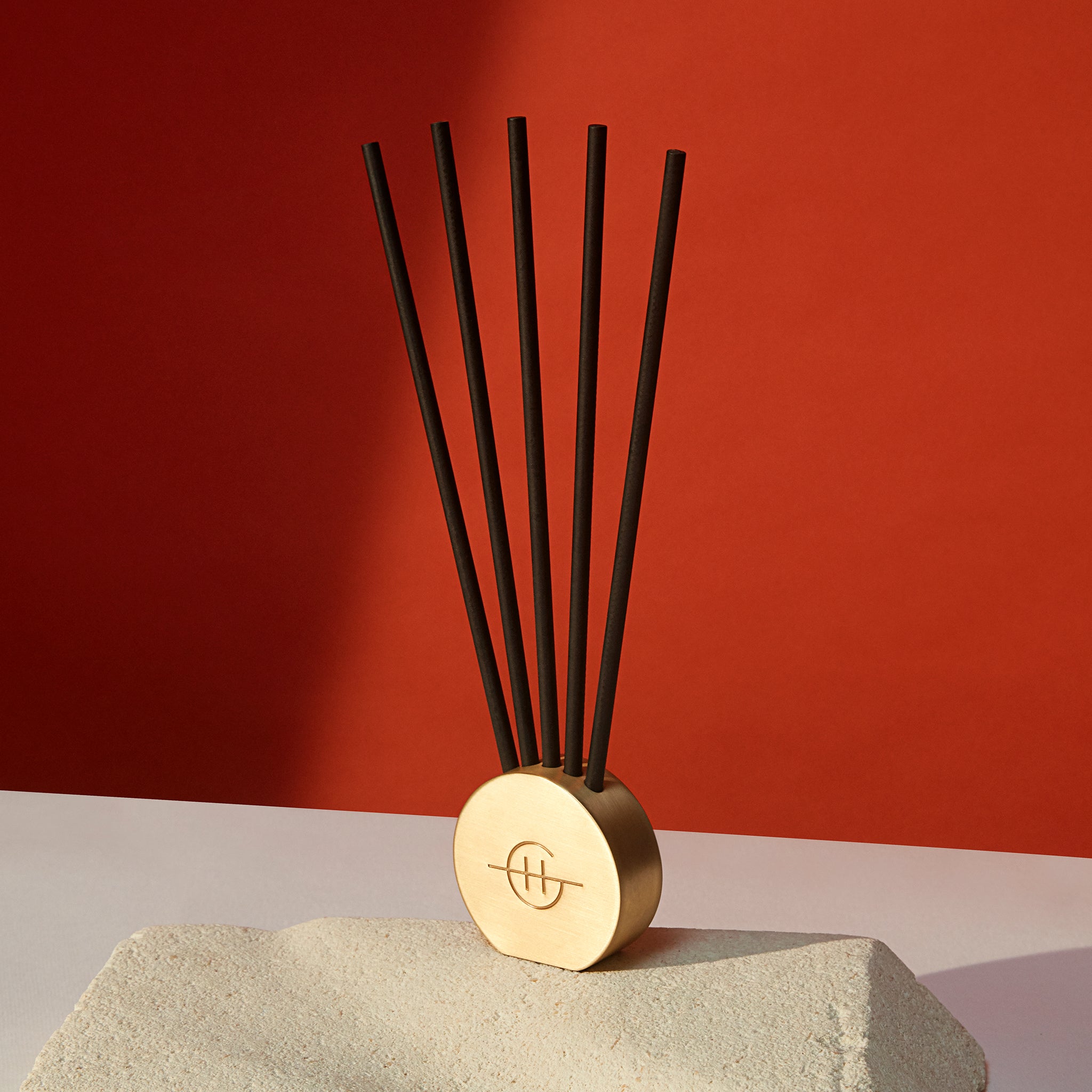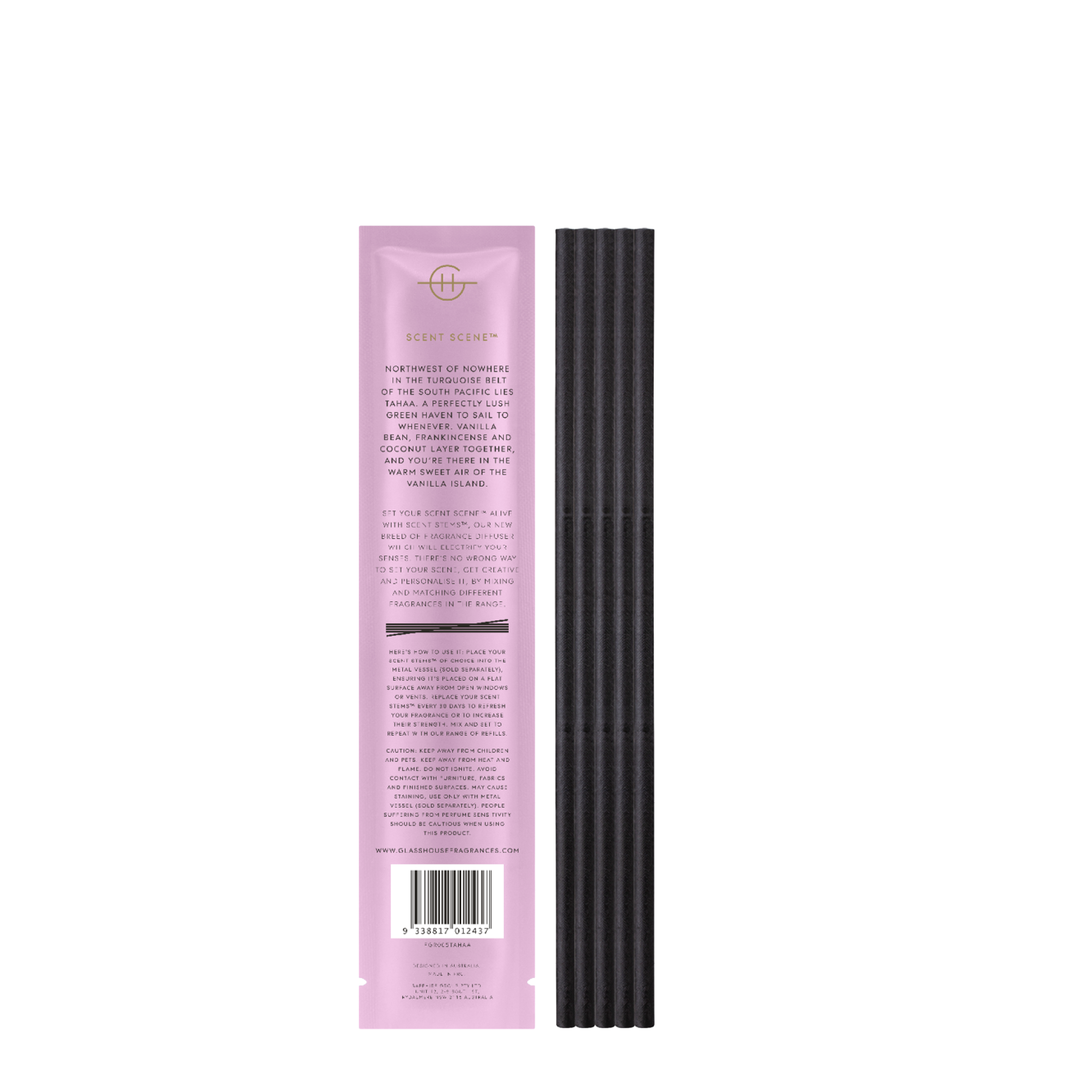 A Tahaa Affair
${ currentVariant.price | currencyFromCents }
${ currentVariant.compare_at_price | currencyFromCents }
${ product.price_min | currencyFromCents } - ${ product.price_max | currencyFromCents }
${ product.price | currencyFromCents }
${ product.compare_at_price_max | currencyFromCents }
Vanilla Caramel
Replacement Scent Stems™
An extra 5 Scent Scene refills - the ambience need never end. Ambrosial with heavenly caramel and coconut, it'll take you to the beaches of Tahaa.
Fragrance

Top Notes: Pineapple
Middle Notes: Coconut Fruity, Frankincense
Base Notes: Caramel and Vanilla
Instructions

Place the Scent Stems into the Glasshouse Fragrances metal vessel (sold separately), ensuring it's placed on a flat surface away from open windows or vents.

Replace your Scent Stems every 30 days to refresh your fragrance or to increase their strength. After 30 days the Scent Stems can be placed in recycling with other paper products.

Shipping & Returns

Standard Delivery: $9.95 or free for orders over $45. Standard shipping takes 3-5 business days, depending on your location in the USA. More info
Returns: We accept returns within 30 days. T&Cs apply
About the Fragrance
Fragrance Family
Caution
Northwest of nowhere in the turquoise belt of the South Pacific lies Tahaa. A perfectly lush green haven to sail to whenever. Vanilla bean, frankincense and coconut layer together, and you're there in the warm sweet air of the vanilla island.
The A Tahaa Affair Vanilla Caramel Scent Stems are part of the Gourmand Fragrance Family. Gourmand fragrances replicate the wonders of food ingredients. Sometimes fresh and fruity, other times sweet and decadent, but always delectable and ready to party.
Discover more Gourmand fragrances here.
Keep away from children and pets. Keep away from heat and flame.DO NOT IGNITEAvoid contact with furniture, fabrics and finished surfaces. May cause staining, use only with supplied metal vessel.
I love this product! The stems are so strong but not overpowering.
It is my absolute favourite and Glass House is superb quality.
Replacement Scent Stems™
Vanilla Caramel